Special Days calendar 2018
07 September 2017
The list of special days for the flower and plant sector in 2018 is now available. 
Afbeelding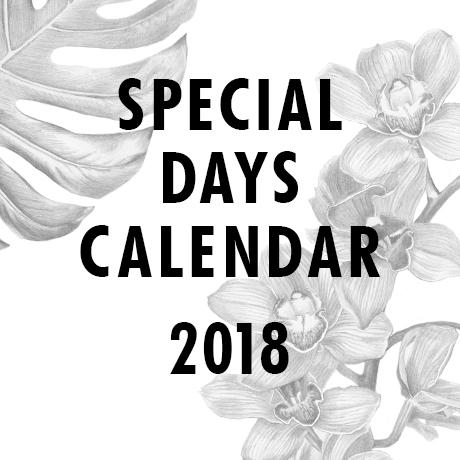 Special days are official public holidays and non-official, culturally determined special days. These include Midsummer Night in Scandinavia, Saint Patrick's Day in Ireland and the United Kingdom and Belgium's National Day to show gratitude to Domestic Cleaners. There are various Special Days in the UK, and we have also collated the Special Days Calendars for our four, main European markets for 2018.
Join in
By linking up with these Special Days, current campaigns or eye-catching promotions, you can inspire your customers to think about flowers and plants at other times as well. Highlight the days in-store, in your newsletters, or through your own social media channels. You can download the list of the special days in 2018 here. The calendar is also available in Dutch, French and German. You can download relevant image material for use in your shop or on your digital channels free of charge from our image bank.
Join in!