The Lonely Plants Club a major success
23 November 2022
Speed dating to find the perfect plant-ner  
A love of plants brought droves of people to London's Mayfair, where they descended on The Lucky Club – converted into The Lonely Plants Club for the occasion – for a speed-dating session… with plants. The goal? To have a long and happy life with the perfect plant-ner. 
The pop-up event was organised by Thejoyofplants.co.uk in collaboration with Michael Perry, aka Mr Plant Geek. An online quiz was used to match 'plant singles' to a category of plants based on plant care needs. RHS Chelsea Flower Show Gold winner Ian Drummond gave the guests an extra push in the right direction.  
Mr Plant Geek explains, 'We've all had a relationship with a plant that's gone wrong. Some plants are just way too demanding, too prickly or too thirsty. But once you find the right one, there's no turning back. My job is to facilitate those kinds of perfect matches.' 
Chanel de Kock, Country Manager at The Flower Council of Holland, comments, 'Dating can be exhausting and discouraging, but if you know what you have to offer your potential plant-ner and what it needs from you, you know you've found a match. This is precisely why we created The Lonely Plants Club. If you put effort and energy into a relationship with a plant, it'll always bear fruit. You'll see your love blossom... literally. Every plant sceptic found a perfect match – even though it's a jungle out there in the dating scene!' 
Afbeelding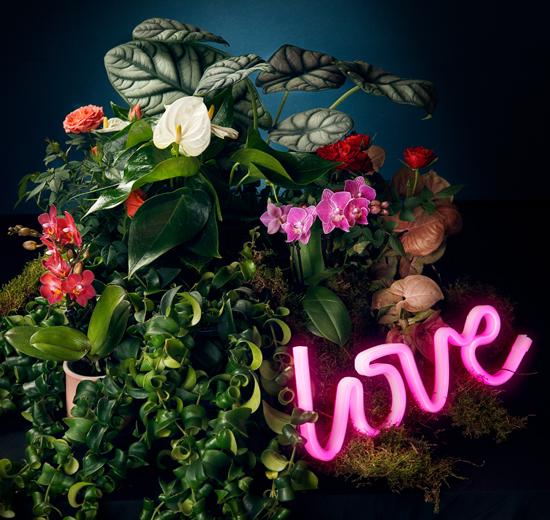 The Lonely Plants Club kicked off with a media event on Tuesday 11 October, with 45 journalists and influencers on hand. Tickets for both of the free consumer events 'sold out' immediately. Ticket holders were able to do the de online quiz on an iPad whilst enjoying a drink both on Friday evening and during the day on Saturday. Once they'd been paired up with their 'type', they could choose a plant from one of the five plant personas – and hopefully live happily ever after. 

The five plant personas: 
The Fitness Fanatic: cacti and succulents. Robust plants that are great at looking after themselves and like to have a bit of personal space around them. 
The Romantic: a combination of delicate plants and flowering plants, some with heart-shaped leaves. All plants that could do with a little extra TLC and will give you love in return. 
The Adventurer: unique tropical plants, some rare, originating from exotic climates. Ideal plant-ners for anyone who enjoys travelling and giving new things a go. 
The Intellectual: plants for thinkers. Great for fans of facts, such as where the plant got its name and any beneficial effects it might have (e.g. air purification, medicinal use). Aloe vera fits this persona. 
The Animal Lover: pet-friendly plants. Enabling you to rest assured that your pet is safe around your new match. 
Aside from The Lonely Plants Club producing successful human-plant matches, it turns out that plants also bring people closer together. A survey carried out by Thejoyofplants.co.uk revealed that 34% of people think that plants make a great topic of discussion on a date. Nearly one-quarter of people feel more attracted to a partner who is enthusiastic about house plants, as this shows that they are caring (48%), have common interests (65%), and are responsible (49%). Anyone who finds the right plant-ner will have a greater chance of finding love in the real world. 
The pop-up event, along with the link to the website for The Joy Of Plants, received ample press attention and was featured in such newspapers as The Sun, Daily Mirror, Daily Star and Daily Express. It received plenty of attention at regional level too, including coverage by WalesOnline, Leicester Mercury and Edinburgh Live. Moreover, the event got a mention in such publications as Secret London's list of '12 Wonderful Things To Do In London This Weekend (Oct 14–16)' and was pronounced 'Best Choice' by the team.  
                     
November 2022