We Need More Flowers PR campaigns: the highlights
17 June 2021
We brought this high-profile international campaign to an end with striking PR events in our four core countries.
In the Netherlands, Germany, France and the United Kingdom we surprised the public and media with flower-filled events with the key message of 'We Need More Flowers'. Because we use flowers to celebrate all the really important things in life like friendships, love, reaching milestones, and the special moments that are even more important now than ever before. Here is a summary of the PR highlights in these countries:
The Netherlands: love-filled Bloom Bar
A courtyard in the centre of Amsterdam was transformed into a blooming meeting place for everyone who needed both more flowers and more love at the end of May. Beautiful conversations and flirty encounters arose at a gigantic table bursting with flowers. Alongside mentions on social media from the public, media outlets covered the event including: Nouveau.nl, Marieclaire.nl, Grazia.nl, Happyinshape.nl, Cosmogirl.nl and the Dutch radio stations Sublime FM en AT5. Take a look at the after movie:

The United Kingdom: surprising Flower Flashes
Three spectacular floral installations - Flower Flashes - appeared at three locations in the heart of London on 7 June. These extravagant guerrilla-style creations by floral genius Lewis Miller and Royal Floral Designer Simon Lycett resulted in a lot of publicity in the British media. Outlets including BBC London News, ITV News, Times, Mail Online, iNews and The Independent covered the Flower Flashes. Take a look at the amazing installations here: 

Germany: a bridge filled with flowers
Germany also enjoyed a PR event that resulted in happy residents and enthusiastic social media posts. On 11 June Berlin's Admiralbrücke (Admiral Bridge) was unexpectedly transformed into a colourful chain filled with bouquets. This convincingly emphasised the positive effect of floral diversity. It looked like this:

France: 'Les bouquets suspendus'
For the final event, Paris was the setting for an appealing PR event on 19 June with the theme of 'Les bouquets suspendus'. These 'suspended bouquets', furnished with a message card from the buyer, were distributed to random passers-by. A kind gesture for a random stranger, inspired by the traditional Italian caffè sospeso. It created cheerful moments, where the joy of giving flowers and feeling connected was very clear; which is precisely what the flower campaign sought to promote. Le Parisien, France Bleu, and Do It In Paris published about the "Les bouquets suspendus" stunt. Outlets including Le Parisien, radio France Bleu en de blogs Do it in Paris et Sortir à Paris covered the event.
Afbeelding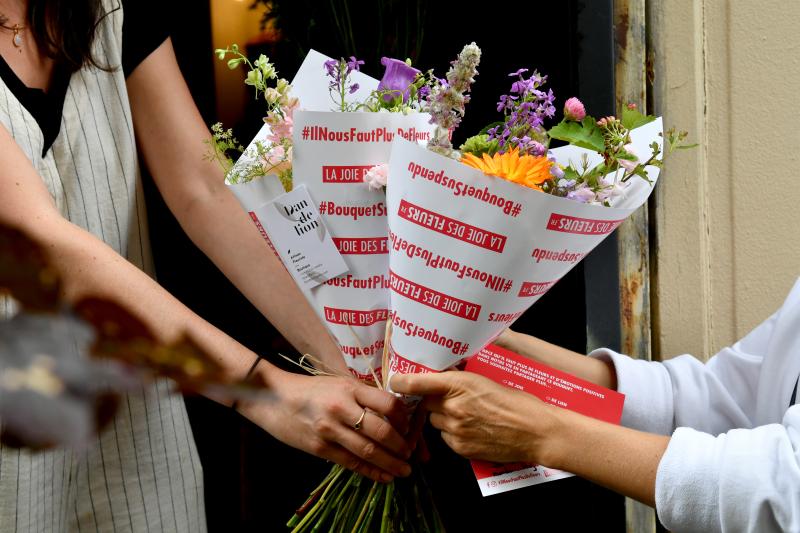 Afbeelding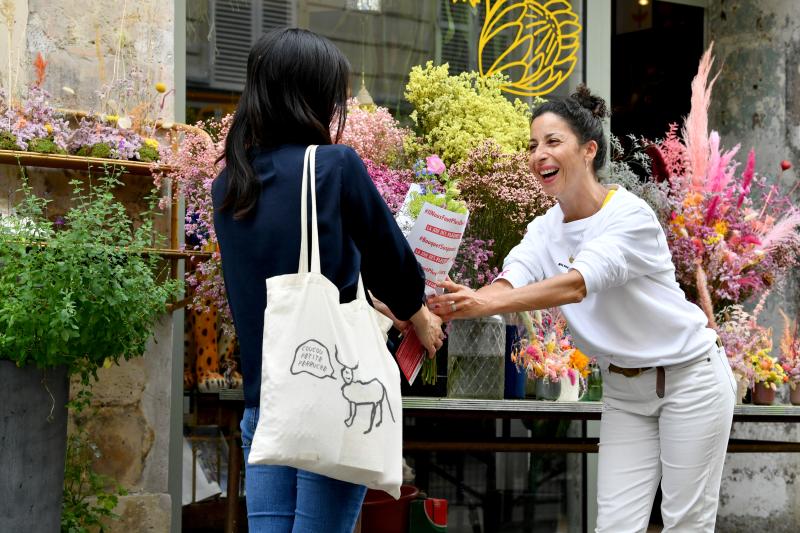 More information
If you would like to find out more about these PR events, please contact Campaign Manager Daan Langstraat at dlangstraat@bloemenbureauholland.nl or Country Manager Chanel de Kock at cdekock@flowercouncil.co.uk.
            
July 2021