From Grey to Green shopper activation with Jumbo
The Flower Council of Holland has launched a new outdoor campaign on 8 April: From Grey to Green. An associated Dutch shopper activation, all about outdoor plants, will start at Jumbo supermarkets on Friday 16 April. The activation is a collaboration between Royal Lemkes, Jumbo Supermarkets, The Outdoor collective of Royal FloraHolland, and the Flower Council of Holland.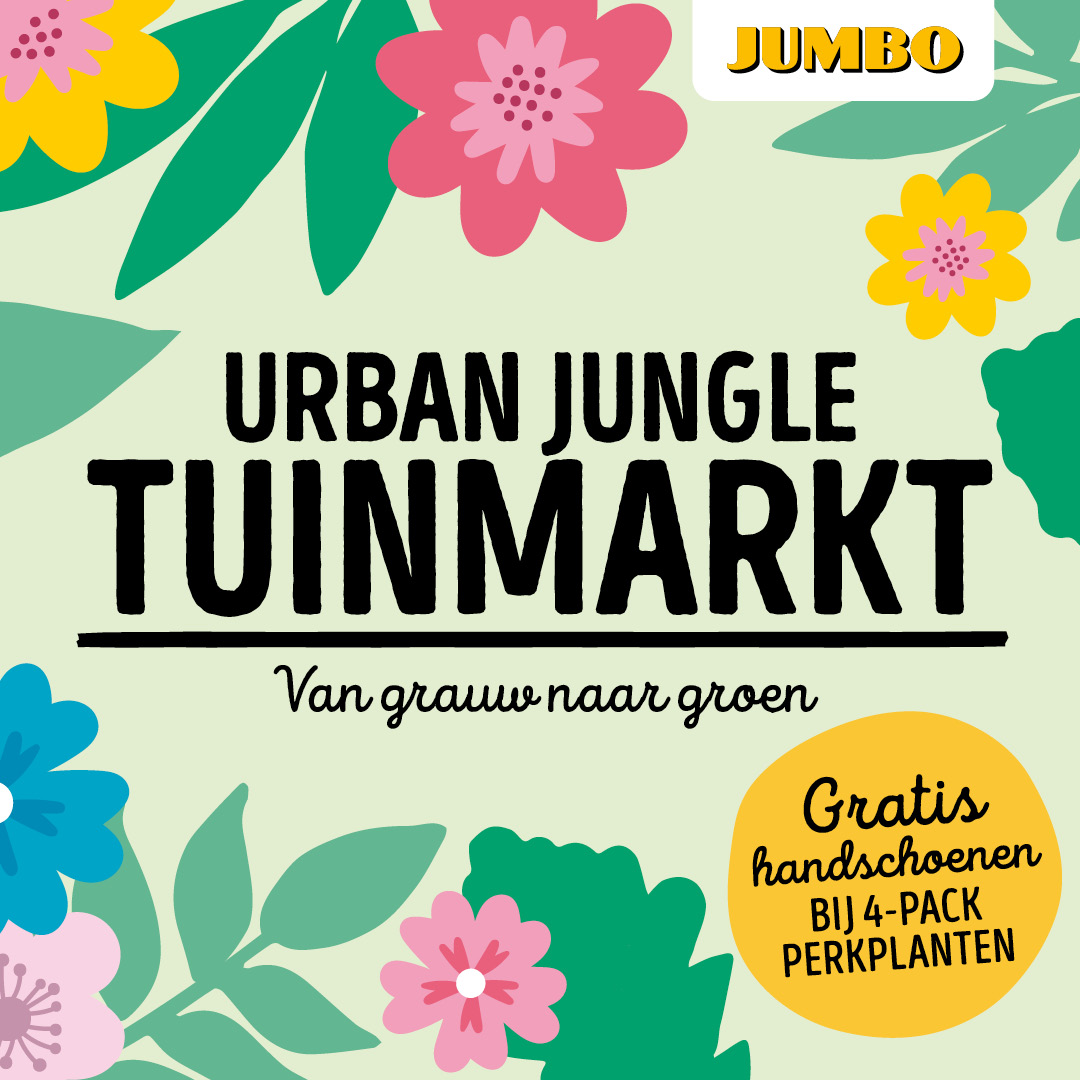 Urban Jungle Garden Market
Jumbo is introducing the Urban Jungle Garden Market for this shopper activation, which will appeal to shoppers with a variety of cheerful spring bloomers. If the customer buys a 4-pack of bedding plants, they will receive a free pair of gardening gloves. This offer will run both for a week starting16 April, and 30 April in nearly 600 Jumbo stores. 

Communication
Various communication assets are being used to make sure that customers know about the limited offers. On the shop floor there are topper cards, product packaging, and an in-store radio
commercial. Outside the store, the offer is featured in the 'Hallo Jumbo'-magazine, on Jumbo.com, and through social media.

More information
For more information about this shopper activation, please contact Shopper Activation Marketeer Jacco van der Hoeven at jvanderhoeven@bloemenbureauholland.nl.