Flowers provide balance in The Trend Collection
Funnyhowflowersdothat.co.uk and Thejoyofplants.co.uk will be launching The Trend Collection autumn/winter in September. This is a special collection of flowers, houseplants and garden plants that fit with the current zeitgeist and perfectly match trends in fashion, interiors and lifestyle. Two unique Trend Collections will be launched every year from now on. 
Finding a new balance 
This first collection is inspired by the trend Inner Retreat, with the aim of restoring balance in a hectic world. We are doing that with a selection of seven flowers that calm, brighten and help you to slow down. 
The seven flowers 
The following flowers are the collector's items in the first Trend Collection, and are worthy of the spotlight.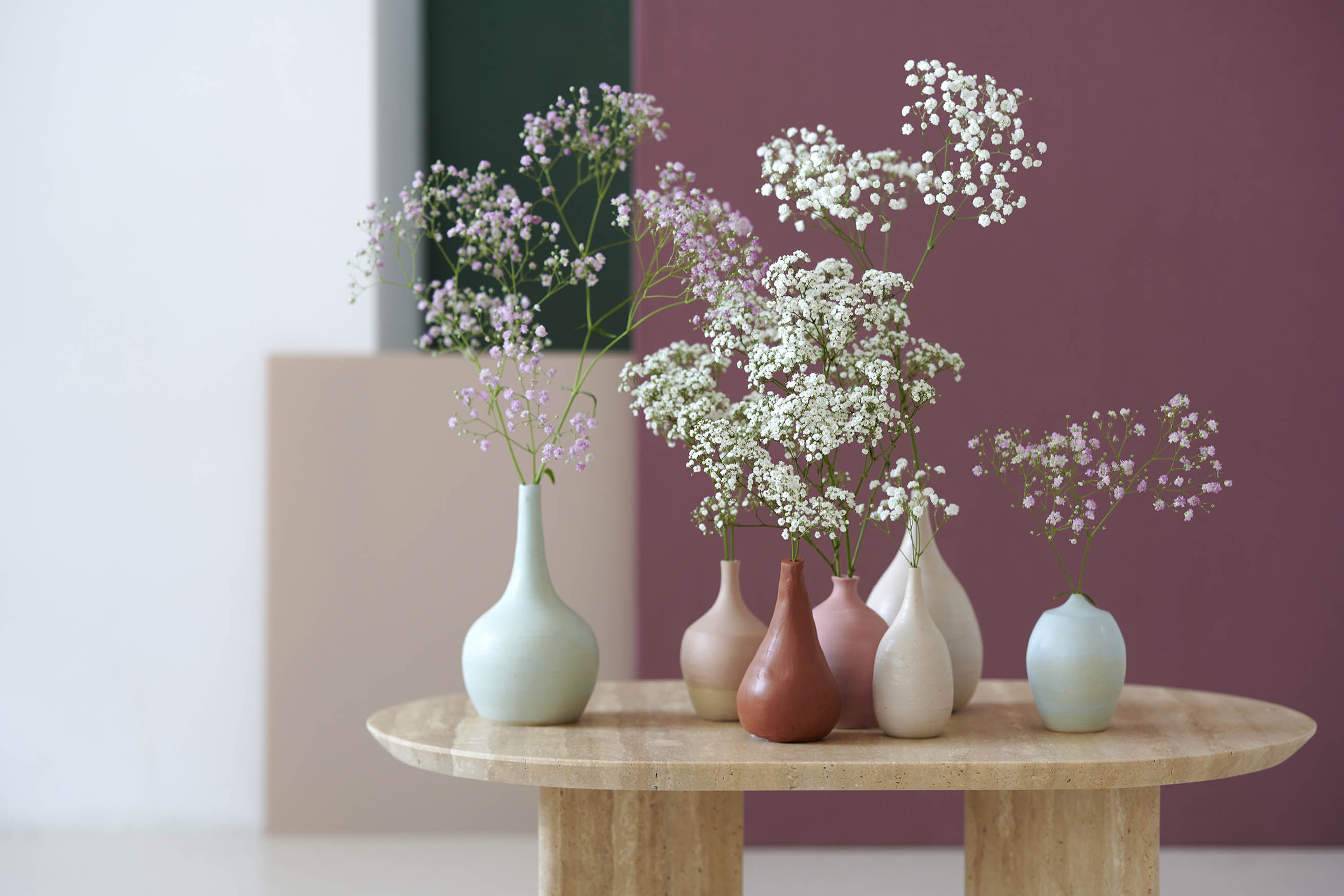 Gypsophila
Gypsophila forms part of this collection as a dreamy looking cloud. Available all year round in white and pink with a good vase life, it works well both solo and in a bouquet.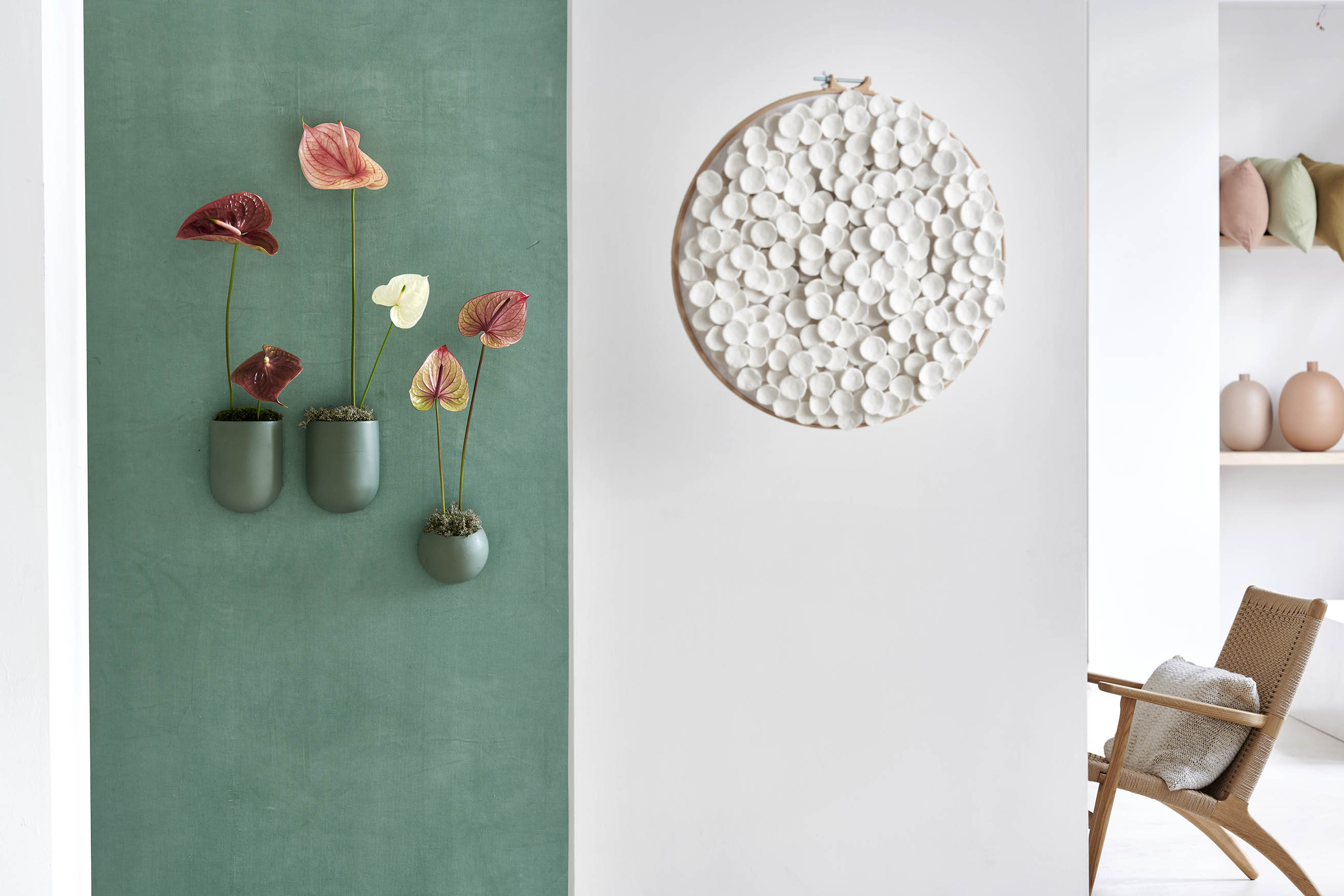 Anthurium
A flower that you should take time to savour, with its arched spathe and eye-catching veins like blood vessels. Anthurium is available all year round in red, pink, white and everything in between.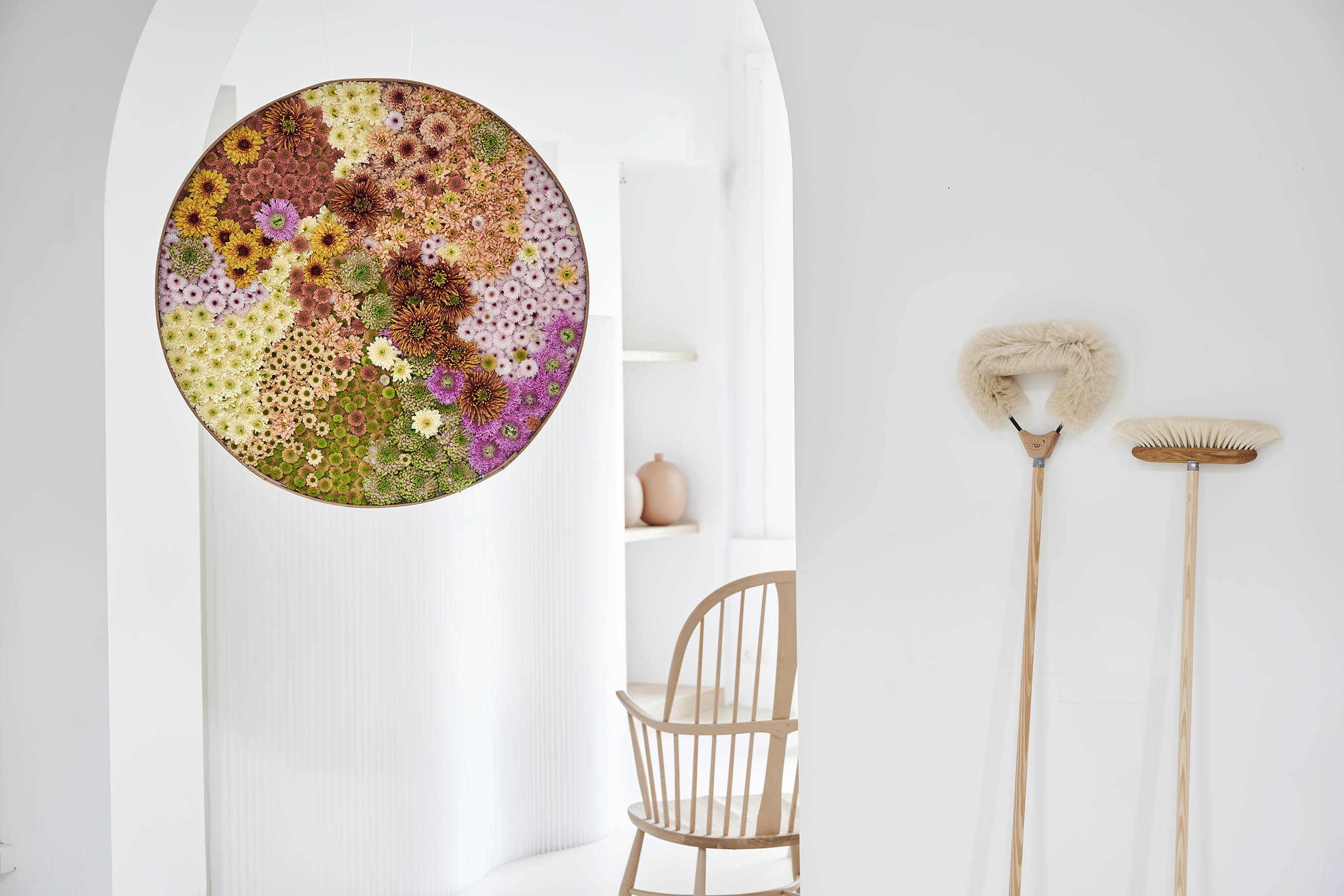 Chrysanthemum
An infinite variety of shapes and warm autumn colours make the chrysanthemum a perfect part of the autumn/winter collection. A real statement in a bouquet, sturdy and available all year round.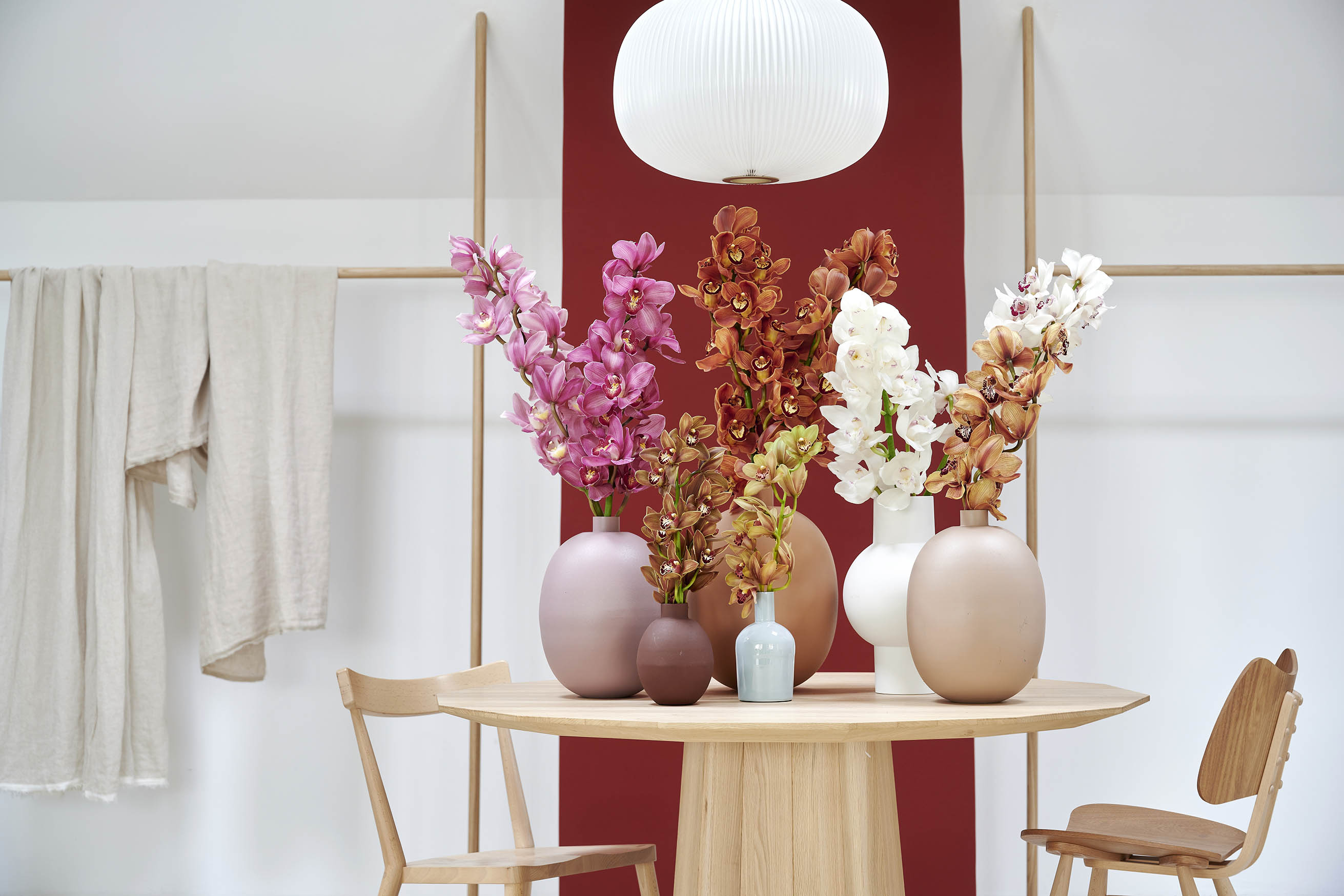 Cymbidium
A fairytale shape, as soft as velvet with ingenious markings on the petals. This orchid comes in white, purple, pink, orange, yellow or green, and some varieties are even scented.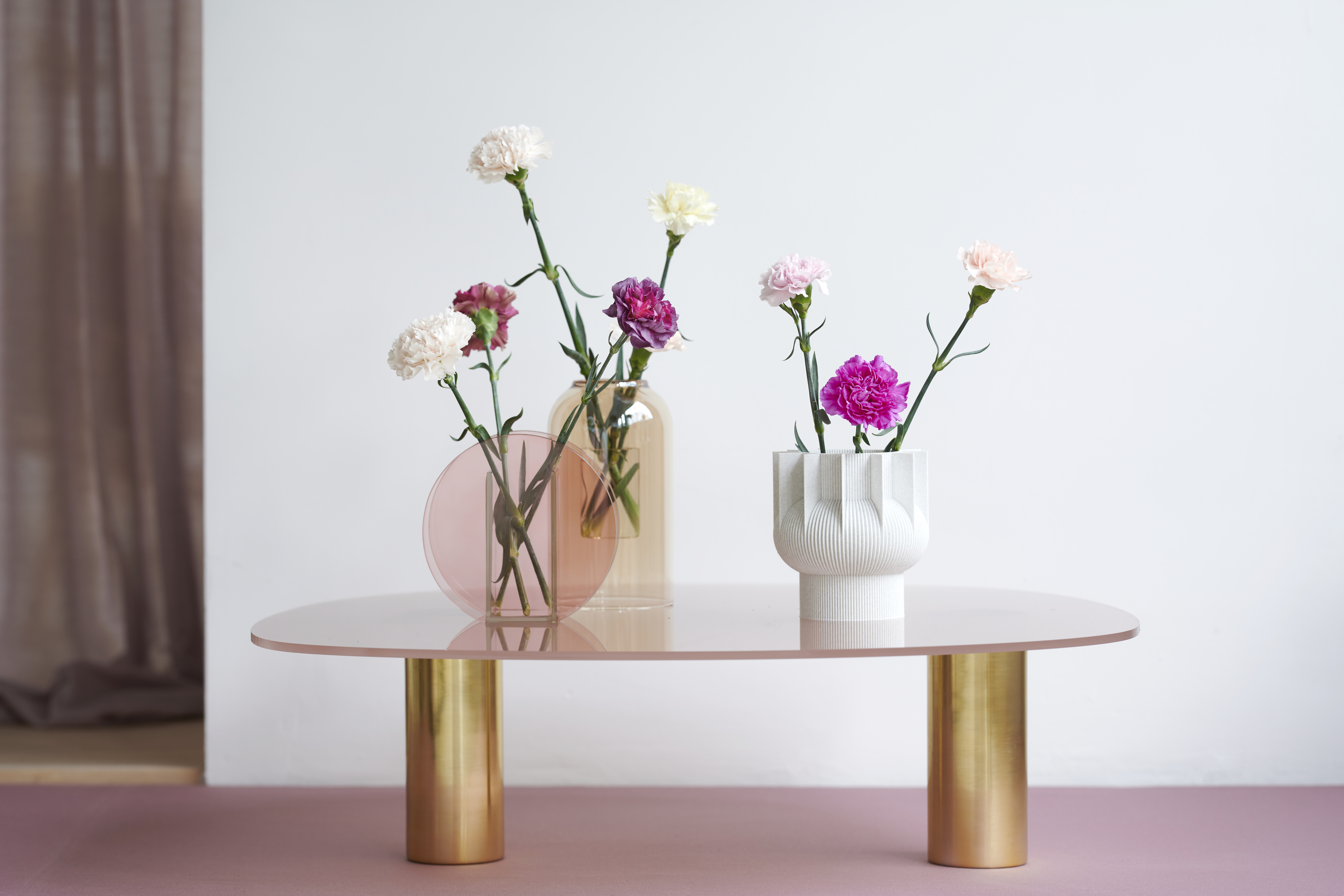 Carnation
So many shapes, soft colours and sometimes fragrant as well: mix different coloured carnations together in a mono bouquet, or add them to a mixed arrangement. Widely available, but beware of ethylene; carnations are particularly sensitive to it.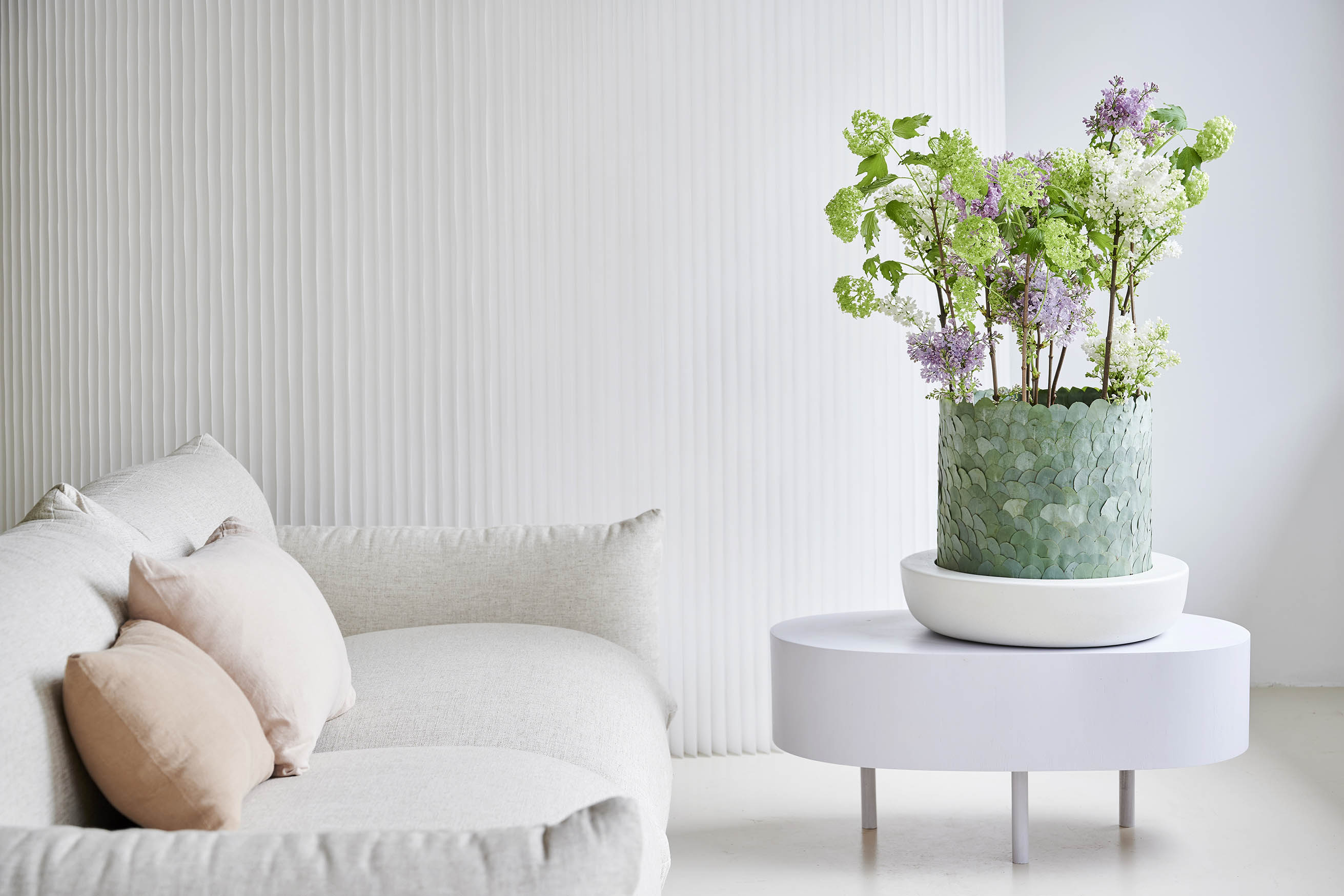 Shrubs: viburnum and lilac
Two flowers with clusters of small dainty flowers. The delicate flowers in white, pink, violet, dark blue or indigo create volume together. Both flowers have a beautiful scent. Availability in autumn/winter depends on the variety.
Discover The Trend Collection
You can find the complete Trend Collection autumn/winter 2020 on Funnyhowflowersdothat.co.uk, Thejoyofplants.co.uk and their associated social media channels. With inspirational images, articles and tips for the consumer to create their own flower and plant collection as well as care tips, so that everyone can create a calming inner retreat in their home and garden.  
Working with The Trend Collection
You can download and use these inspiration images free of charge if you credit Funnyhowflowersdothat.co.uk 
Instagram: @howflowersdothat /@thejoyofplants
Facebook: @funnyhowflowersdothat /@thejoyofplants
You can download and print the posters and banners of The Trend Collection that are shown below and use them for your own promotions around the collection. On the shopfloor, but also online - websites, social media and in newsletters.

Sales and display tips
Display the flowers from The Trend Collection together, or incorporate them in a stunning bouquet. Use vases made of frosted glass, natural shades or pastel-coloured ceramics. This creates a calm, balanced display with round shapes in soft colours that fit perfectly with this trend. The images below are handy sources of inspiration. The posters and banners can also draw extra attention to the display of flowers.