Inner Retreat Style Trend
This style trend is about hyper-personal products and destimulation. The performance-focused society sets the bar high, and means that we often feel overstimulated. But however much we complain about the pressure, we still seem to be addicted to it. How do we restore the balance? This question forms the basis for the Inner Retreat style trend.  
Inner Retreat in the interior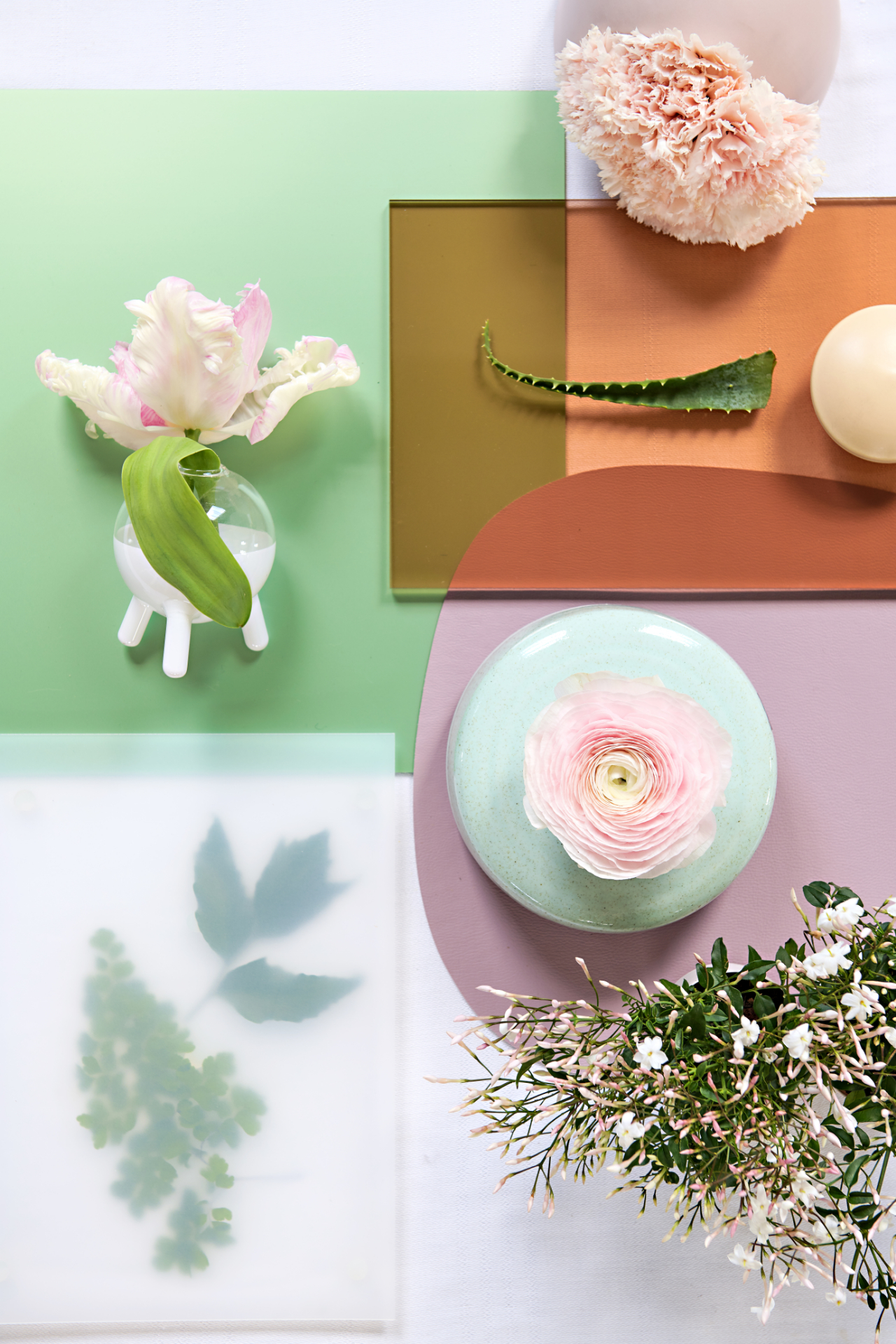 In the interior the trend leads to calm and serenity. An environment dedicated to destressing and recharging. There is a focus on flowers and plants with natural healing powers. Ceremonial expressions claim their place in modern times. The monochrome palette in the interior gives a sense of safety and security. This results in a place within which we can effectively deflect the stress from outside. 
Inner Retreat outdoors
This style trend has a protective feel in the garden. Planting serves as a buffer between the inside and outside world. The design in the garden is soft and airy. As in the interior, there is also extra attention for plants with healing properties in the garden. The sense of protection is emphasised by soft grasses, lively biodiversity and round shapes. 
Inner Retreat product materials
Everything we see within this style trend appears soft and muted. We see mainly calm, clear, round and delicate forms in pastel and natural shades, with an accent of pink here and there. White is a colour that is frequently seen in the colour palette. Patterns only appear if they are not stress-inducing. We use natural structures such as waffle, honeycomb and checks within this style trend. Materials are natural and serve the greater whole. Semi-transparent materials such as matt glass, resin and breathable fabric add calm and space. 
 


Applying Inner Retreat to flowers and plants
You can apply this style trend with a few simple additions and adjustments. A frosted glass vase with a serene and delicate bouquet featuring orchids and waxflowers in one or two colours, for example, matches perfectly with the Inner Retreat feeling. You can hide - and thereby protect - an attractive fern or aloe vera in a 'cage' made of plastic or transparent fabric. 

Also take a look at the other two style trends for 2020: Blended Cultures and Street Savage.