Street Savage style trend
This style trend is about authenticity and rawness. Norms and glass ceilings are constantly being smashed; by consumers in general, but particularly by women. This empowerment movement is looking for freedom and imperfection. The power to change is derived from unconventional, rugged and colourful street and urban influences. We call this daring style: Street Savage. 
Street Savage in the interior 

Afbeelding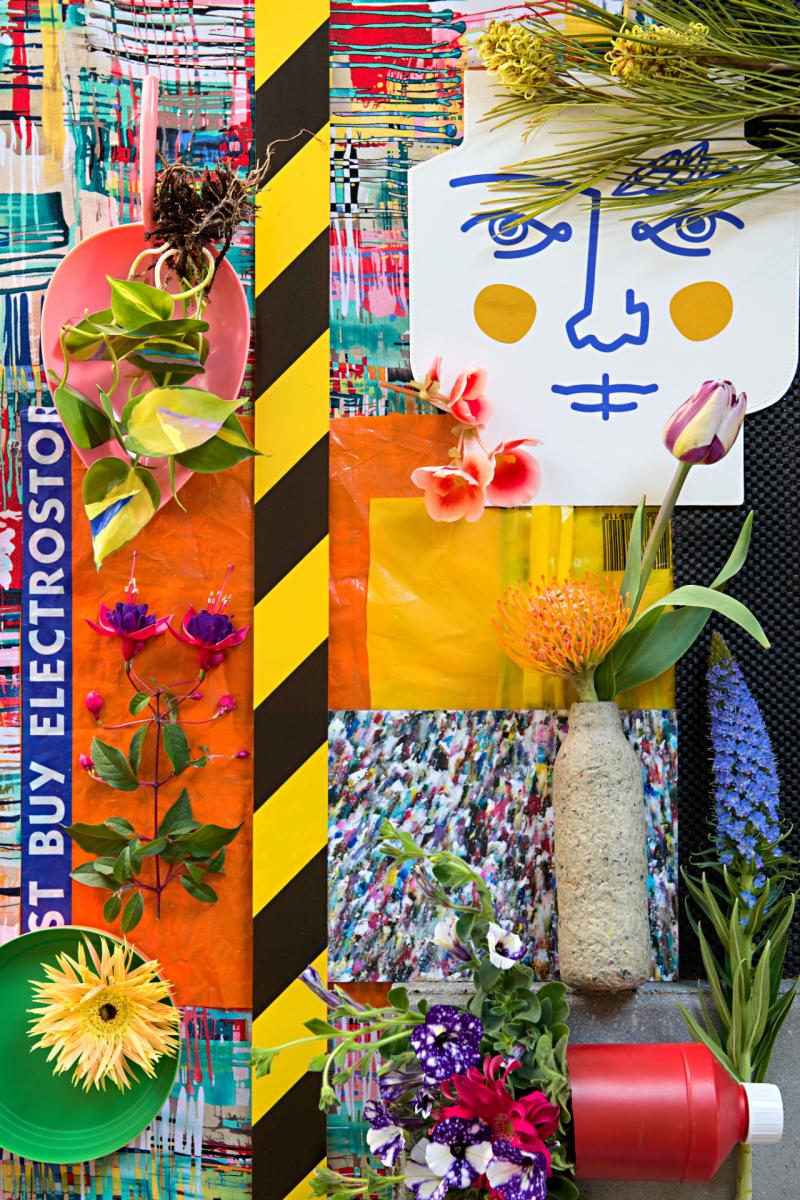 In the interior the trend leads to rebellion. Street Savage is characterised by major style influences from the 1970s, graffiti, shopfront lettering and structural materials, where real and 'artificial' are mixed just as readily as natural and dyed plants and flowers. Street culture is emphasised by slogans or linear patterns that draw the eye. The Street Savage style trend is unorthodox, and thus very appropriate right here, right now.
Street Savage outdoors
This style trend is equally bold in the garden. The absence of rules means that the possibilities are endless. Recycled materials can be combined with all sorts of different materials. Hard elements alternating with signposts. You can find plants in unexpected places: next to the plant pot or in the gutter.
Street Savage product materials
This style trend is an extension of the athletic neon trend that we have been seeing on the streets for a while, but then focused on the interior. Shapes are industrial and imperfect, and could once have been used for a different purpose. That also applies to the materials: corrugated sheeting, perforated metal and checker-plate frequently recur in this style trend. Colours are strong and can clash or demand attention, such as hi-vis yellow. Obviously you regularly encounter the colour of the streets: tarmac grey. Designs express themselves as graffiti, pictograms and irregular patterns such as spots and drips. 

Afbeelding

Applying Street Savage to flowers and plants
You can apply this style trend with a few simple additions and adjustments. A plant pot painted with linear patterns in black, white and yellow filled with bright flowering plants like sunflowers are a great fit with this trend. A vase made from waste rubber or old cans sprayed graffiti-style is the perfect spot for a bouquet with painted monstera leaves, large feathers and exotic flowers such as anthuriums. 
Also take a look at the other two style trends for 2020: Inner Retreat and Blended Cultures.