Blended Cultures Style Trend
This style trend is about inclusivity and diversity. Despite the fact that the world is becoming ever more accessible to us, our vision seems to be becoming increasingly monochrome. There is a growing need to see the world realistically, with all its aspects, colours, smells, opinions, influences, generations and cultures. We call this hodgepodge of style mixes: Blended Cultures. 
Blended Cultures in the interior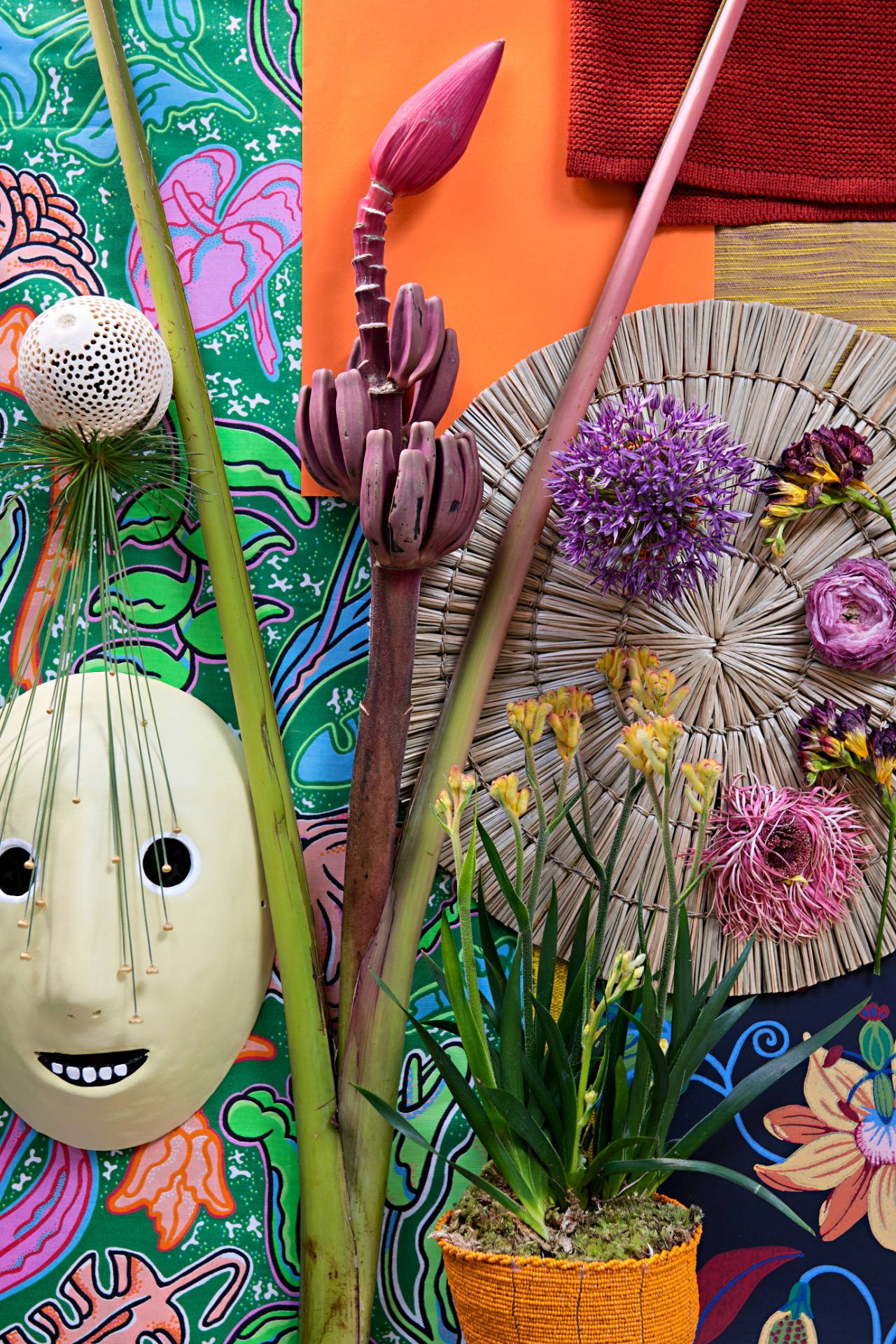 In the interior the trend results in a mixture of folklore influences and different ethnic backgrounds. Woven plant pots from Africa combined with a ceramic vase from the local potter. There is also plenty of mixing of flowers and plants: green blooms and bouquets with non-obvious flower combinations. The result is a collection of products with an artisan and industrial feel. Cheerful, warm, colourful, varied, eclectic. 
Blended Cultures outdoors
This style trend makes the garden inviting. Rattan armchairs on colourful kelims with a backdrop of exotic and native plants. Colours from nature alternating with bright accent colours. There seems to be no borders between the various parts of the world from which the garden gets its inspiration. It's a fusion of all the worlds that inspire you. 

Blended Cultures product materials
There are not many rules with this style trend. The shapes can be organic, but can also be industrially manufactured. In any case the shapes are generally highly decorative. The colour palette is equally broad. Faded tones combine with bright and natural colours. Notable recurring colours are dark orange and rust shades. Patterns play an important role, since these shapes form a large part of the product story. Materials can be patterned, printed, woven or braided. 

Applying Blended Cultures to flowers and plants
You can apply this style trend with a few simple additions and adjustments. A ceramic vase is transformed into a person with earrings and necklaces as accessories. The rattan garden set is wrapped in coarse knits, and plant pots can be dressed with a colourful woven 'jacket'.
Also take a look at the other two style trends for 2020: Inner Retreat and Street Savage.