The houseplants in The Trend Collection
Thejoyofplants.co.uk and Funnyhowflowersdothat.co.uk will be launching The Trend Collection autumn/winter 2020 in September. This collection consists of houseplants, garden plants and flowers that fit perfectly with the trends seen in fashion, interiors and lifestyle. From now on, two Trend Collections will be launched every year. 
Finding a new balance 
The first collection is inspired by the trend Inner Retreat: finding a new balance in our changing world. In the interior we have selected six houseplants to help achieve that. They can calm and reset you, and help you to find a new balance with their shapes and textures, calming appearance and ingenious leaf markings. 
The six houseplants in the collection
From indoor trees to opulent ferns, these houseplants are part of the first Trend Collection. So put them in the spotlight!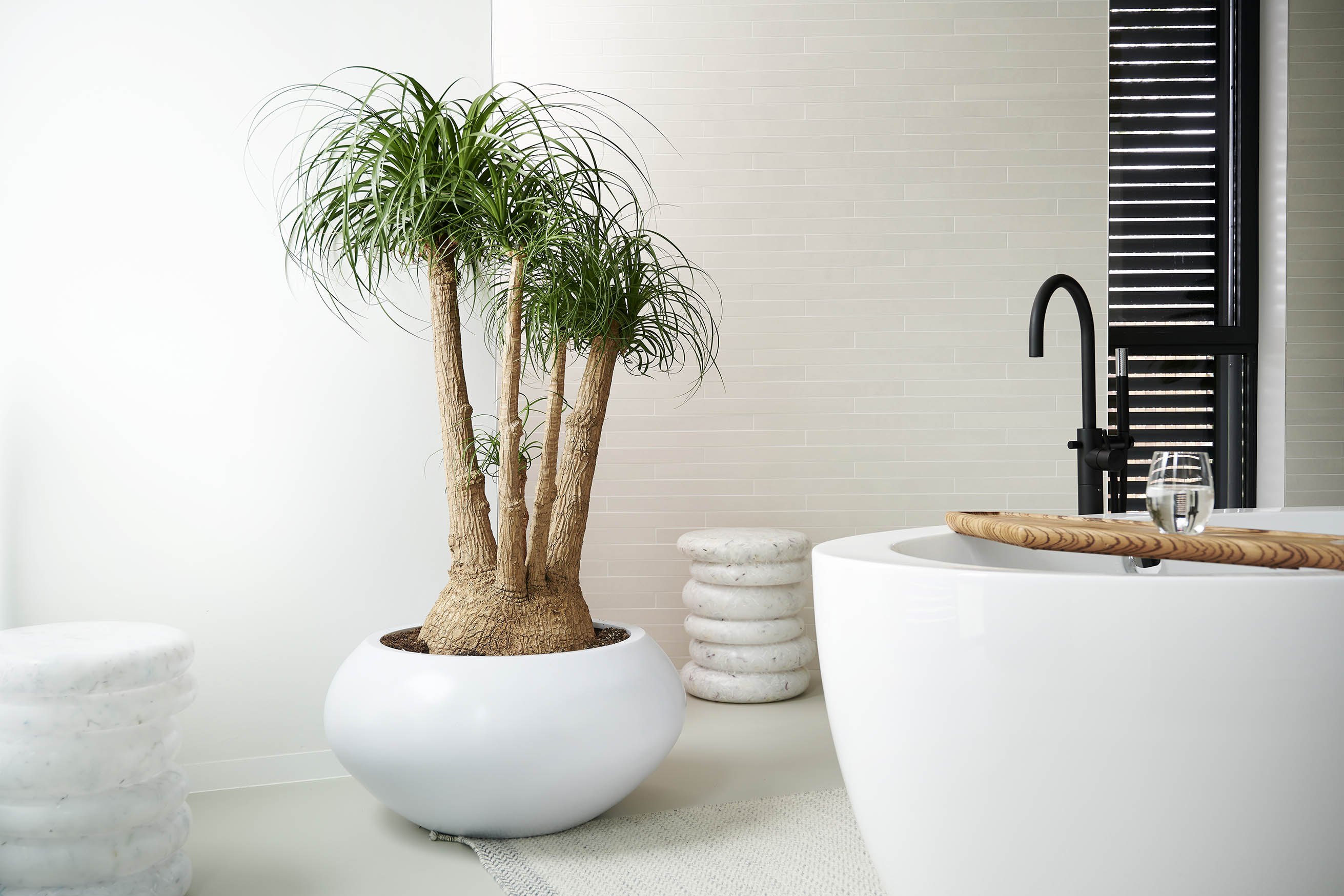 Beaucarnea 
An imperturbable indoor tree with a rugged trunk and a fountain of long, fresh green leaves. Beaucarnea can take a knock, and likes a light position and limited water.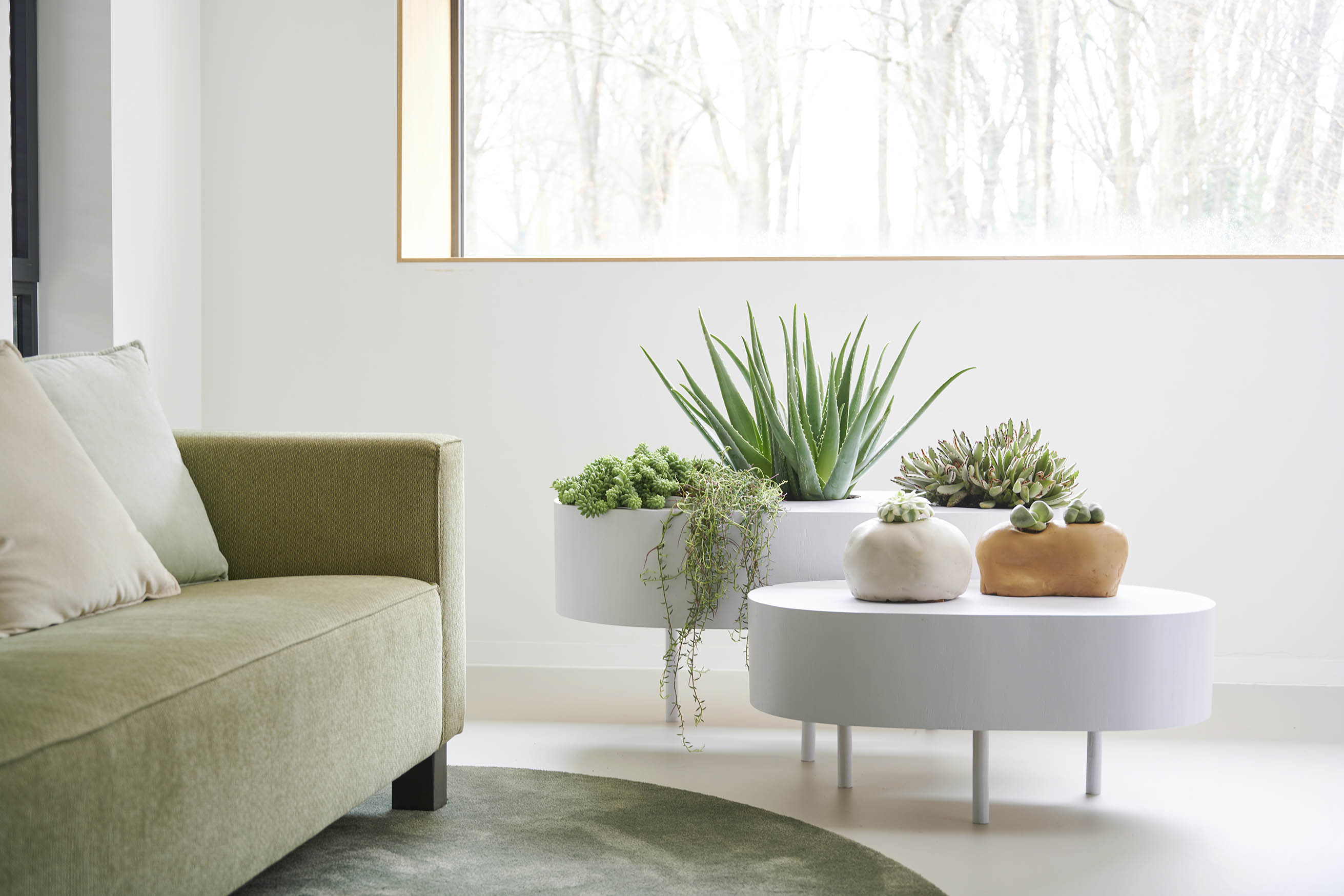 Succulents
Succulents definitely fall into the category of easy plants to help take away the extra stress of caring for them. With sturdy leaves, long sharp spikes or round shapes - there's a succulent to suit every taste. Also ideal for companion planting.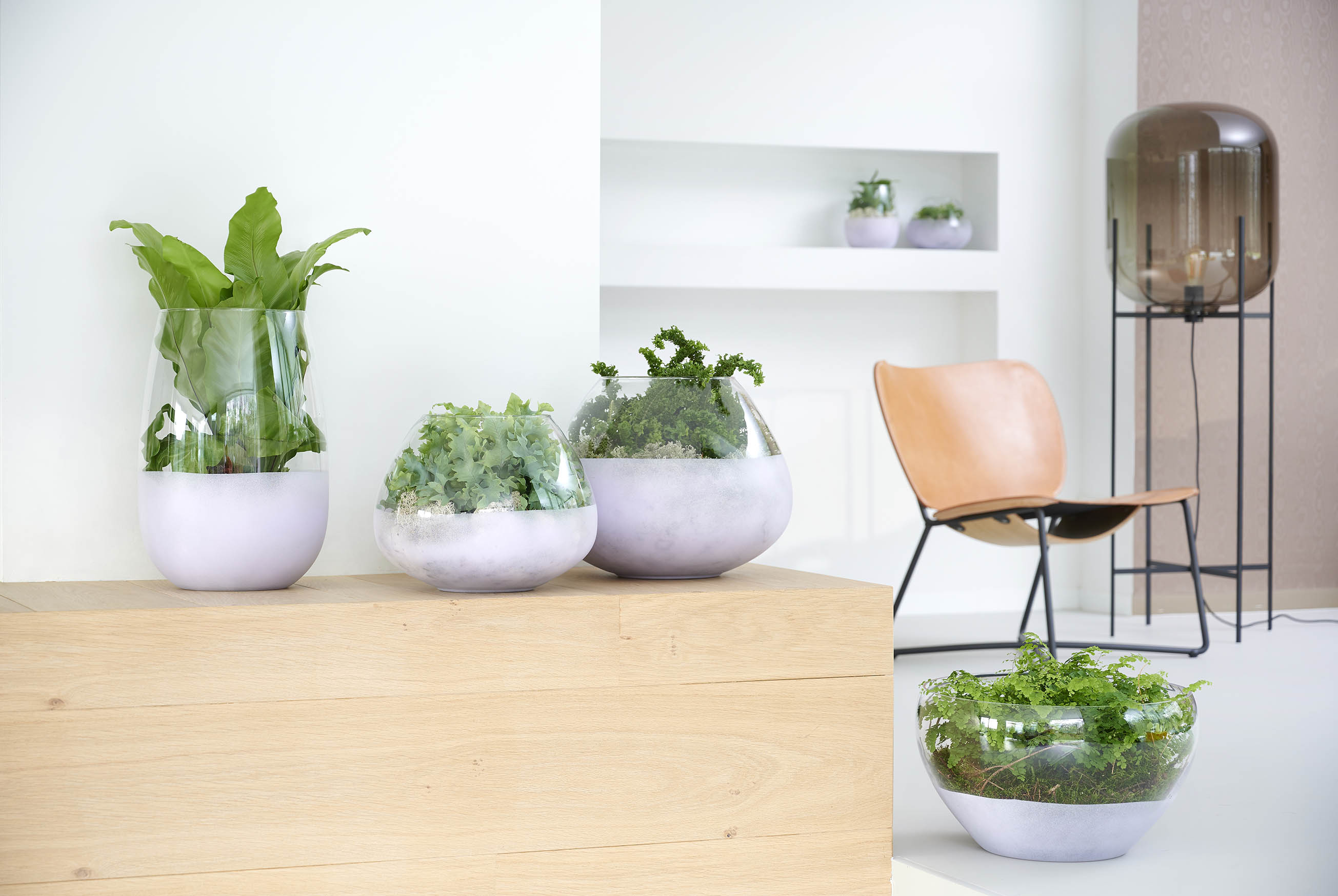 Ferns
Rolled or jagged leaves in (grey) green - that's the ferns. These opulent houseplants provide oxygen in return for water. So keep the soil damp and spray them with a plant spray.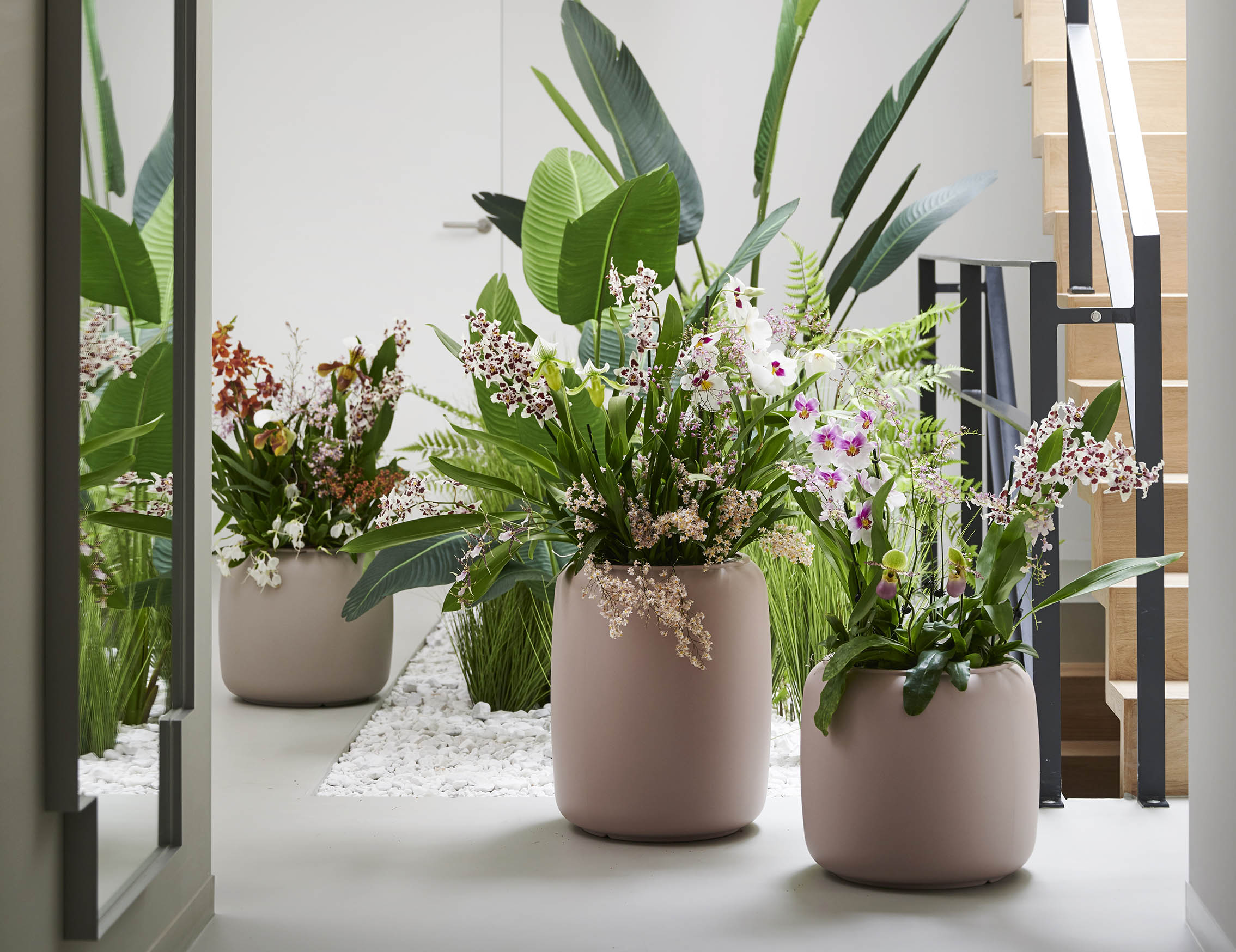 Orchids 
Breathtaking orchid for those with advanced green fingers in purple, pink, salmon, white and yellow, extravagantly decorated with stripes and spots. It's a good idea to immerse the plant in water once a week, spray the leaves or place an ice cube on the roots in winter.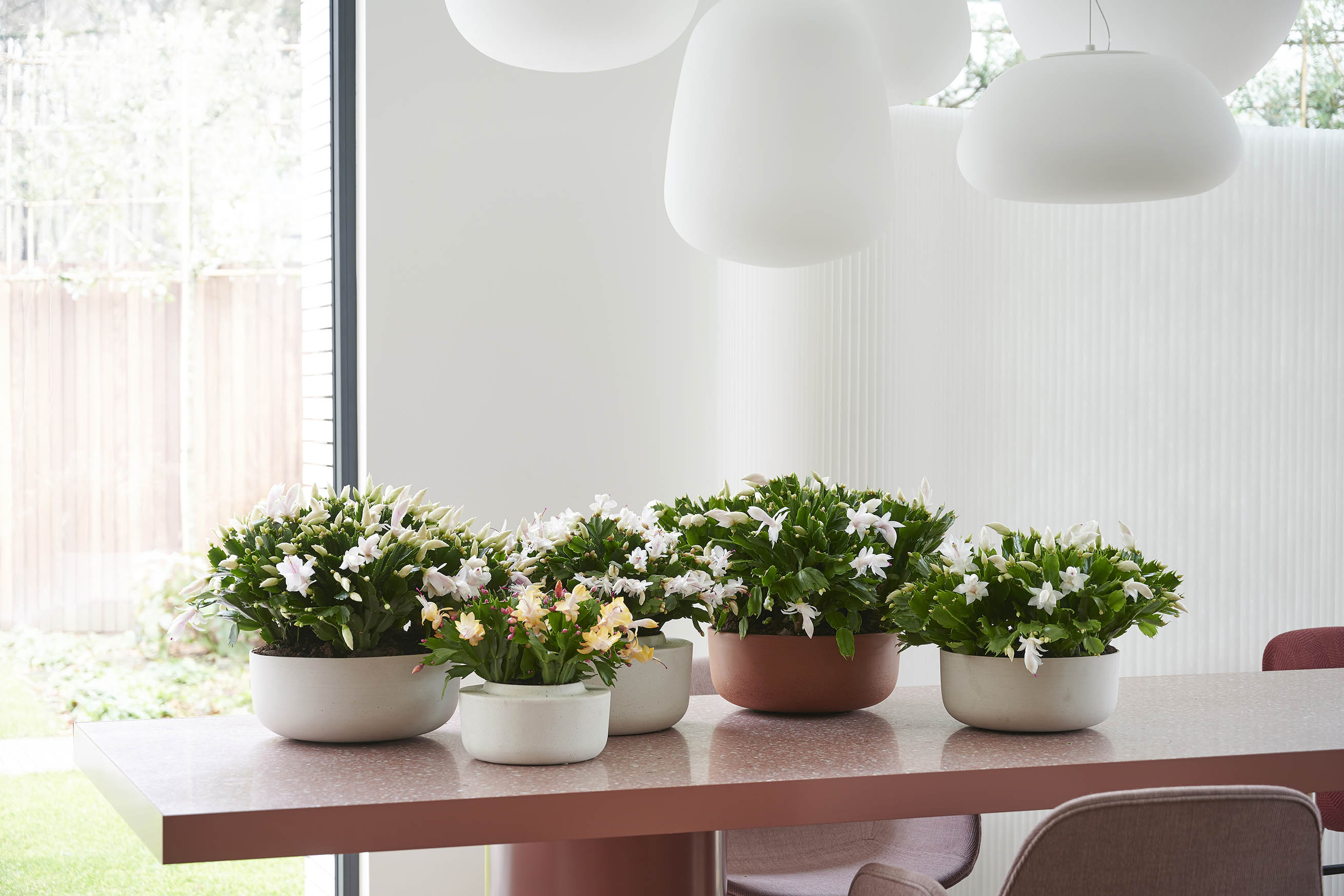 Schlumbergera 
An eye-catching string of sturdy flat bright green leaves and brightly coloured tropical flowers. Prefers a warm spot, but not in direct sunlight. Watering once a week keeps the soil slightly damp.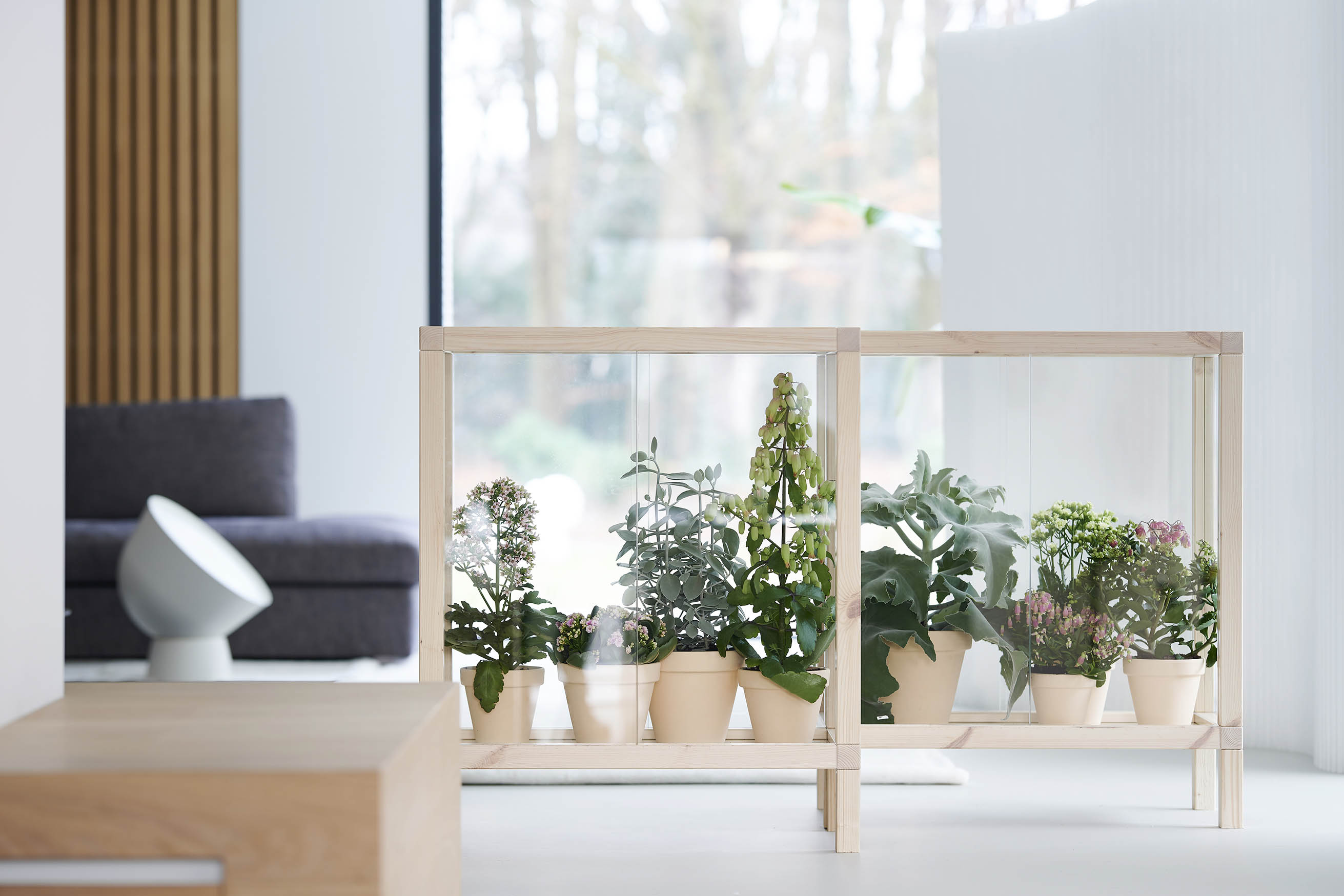 Kalanchoë
Kalanchoë comes in various forms, both flowering and non-flowering. The plant can cope with direct sunlight or not much water, and is therefore also suitable for less attentive plant fans.
Discover The Trend Collection
You can find the complete Trend Collection autumn/winter 2020 on Thejoyofplants.co.uk and Funnyhowflowersdothat.co.uk and their associated social media channels. With inspirational images, informative articles and tips to help the consumer to style these must-have plants and flowers, and how to keep them in shape to enable them to create a calming inner retreat in their own home or garden. 

Working with The Trend Collection
You can download and use these inspiration images free of charge if you credit Thejoyofplants.co.uk.Instagram: @howflowersdothat /@thejoyofplants
Facebook: @funnyhowflowersdothat /@thejoyofplants
You can download and print the posters and banners of The Trend Collection that are shown below and use them for your own promotions around the collection. On the shopfloor, but also online - on websites, social media and in newsletters.

Display tips
To really make the houseplants in The Trend Collection stand out, place them together in a prominent spot in the store. Display them at different heights, on round stools and wooden or cork side tables. To create even more coherence you can place the plants in terracotta pots or round pots and bowls in natural and pastel shades. This creates an appealing, peaceful display in keeping with this trend. Flanked by banners, the display cannot be overlooked.