Amsterdam Green Mayor brightens city grey
05 July 2022
Portable planters decorate Kalverstraat
Saturday 18 June marked the start of new green projects in the city of Amsterdam. In collaboration with the municipality and Green Mayor Isa Hoes, we installed over 20 portable planters in the Kalverstraat, one of the largest shopping streets in Amsterdam. Although this may not sound like a lot, the presence of plants immediately improved the atmosphere. And this is only the first step in a much bigger plan.
Green strategy
In 2021, a n

Afbeelding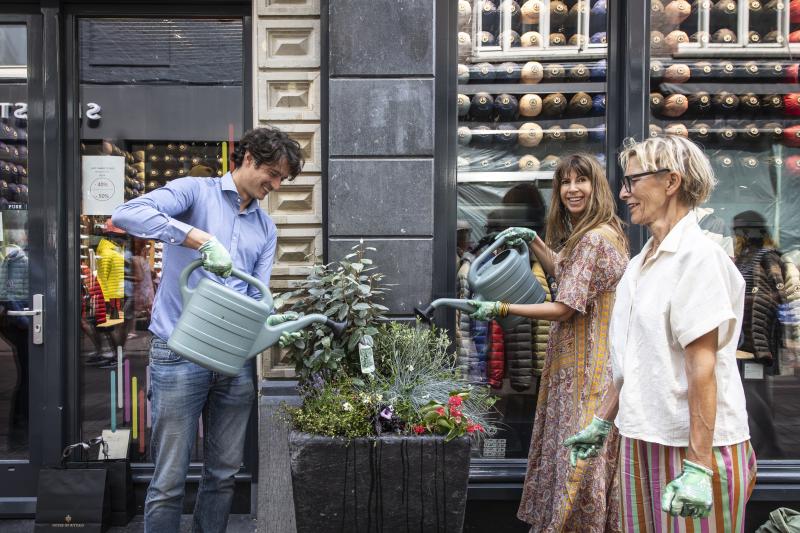 ew vision and strategy were written for the Business Investment Zone (BIZ) Kalverstraat-Heiligeweg. The portable planters are the initial step, which serve as a testing ground to identify in which places touches of green will thrive best. And to see whether they don't hinder the visiting crowds or harm the stores and monumental buildings. In 2024, the rest of the strategy will be realised and implemented by the municipality.
More information
For more information about the Green Mayor and this kick-off, please contact Isabel Groot, Campaign Manager, via igroot@bloemenbureauholland.nl.
                  
July 2022