Results of Thanks Plants! campaign
04 March 2019
Celebrating the houseplant and all the good things they do for us is the core message of the 'Thanks Plants!' campaign. It was rolled out in the autumn of 2018 in four countries, at florists and TV and online advertising. The aim was to entice audiences in a botanical way and tempting consumers to buy more houseplants. The results are now known, and are also worth celebrating. 
High rating, great appreciation and incentive to buy  

Afbeelding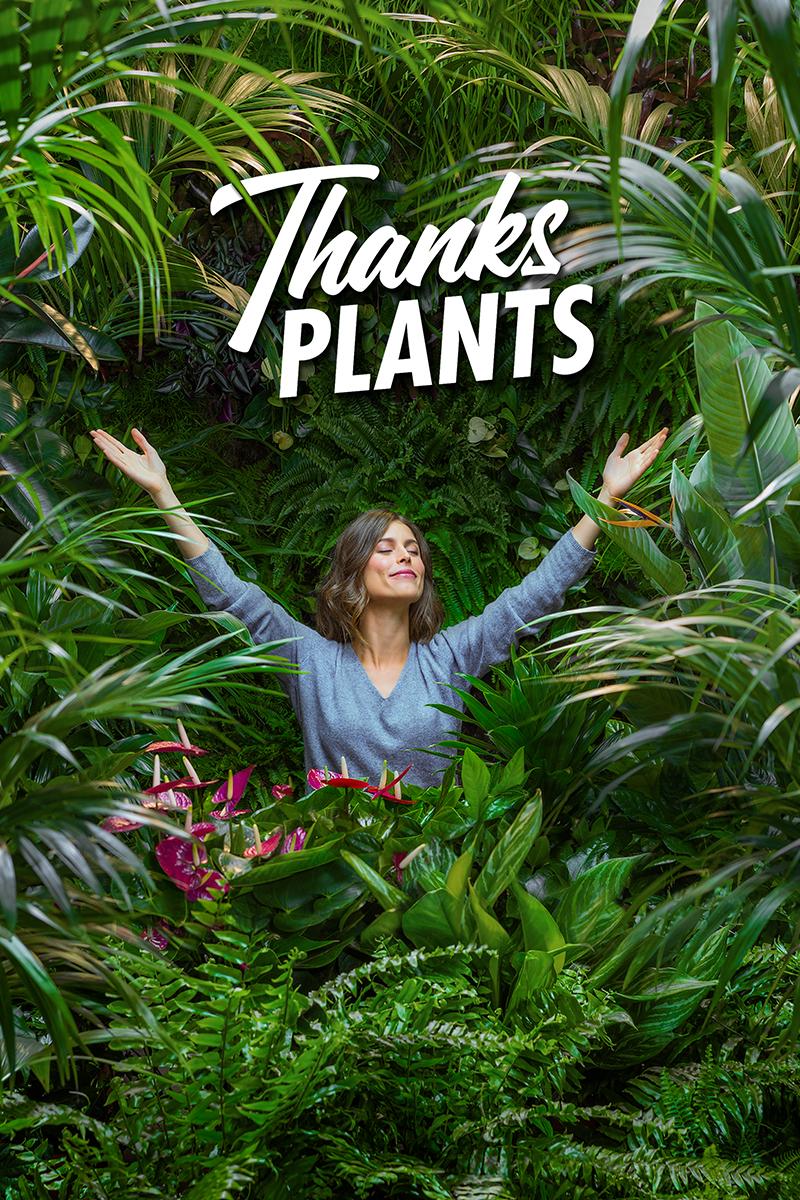 The campaign results at a glance: the intended target group gave the campaign a rating of 7.6. And 71% of that target group also felt encouraged to go and buy plants. Neuro research (a study using MRI scans of the brain) by Neurensics also showed that consumers greatly appreciated the campaign message. They also believe that plants make your house a home. 
The campaign in brief
Although 'Thanks Plants!' ran in the Netherlands, Germany, France and the United Kingdom, the same resources were not used everywhere. In the Netherlands there was the very successful PR kick-off with the Plant Bathing Studio , the shopper activation in collaboration with Happinez happi.health and commercials on television. In the United Kingdom, Germany and France the message was also communicated using digital out of home. In all countries we conducted the campaign with commercials on YouTube, with InstaStories and Instagram posts, and with advertisements on Facebook and other websites. Articles about health and plants appeared on Thejoyofplants.co.uk and its equivalents in other countries. 
The shopper activation
We conducted the campaign on Dutch shop floors in conjunction with VBW, Royal FloraHolland, Plantion and Waterdrinker Green Trade Center. The aim of the shopper activation was to increase the spend per customer. We did this by publishing in the magazine happi.health in collaboration with Happinez, with seven pages about the health benefits of plants. Customers were given the magazine when spending at least € 20 on houseplants. Florists could also give customers a discount voucher for a future purchase. 500 florists participated, each receiving an extensive pack of POS material. An online survey about their participation showed that: 
•    19% believed that the campaign led to increased sales of plants.
•    68% felt that customers had a positive perception of the campaign. 
•    76% would like to participate in this campaign again.
Want to know more about the campaign results?
Please contact Monique Kemperman, campaign manager at the Flower Council of Holland on +33 (0)174 727 026 or m.kemperman@bloemenbureauholland.nl.