Thanks Plants campaign still relevant
14 January 2021
January 2021
A celebration of the houseplant and all the good things that it does for you - that's the 'Thanks Plants' campaign in a nutshell. This campaign was first rolled out in four countries in the autumn of 2018, with the aim of using botanical means to tempt consumers to buy more houseplants. The campaign was launched for the third time in the autumn of 2020. 
Afbeelding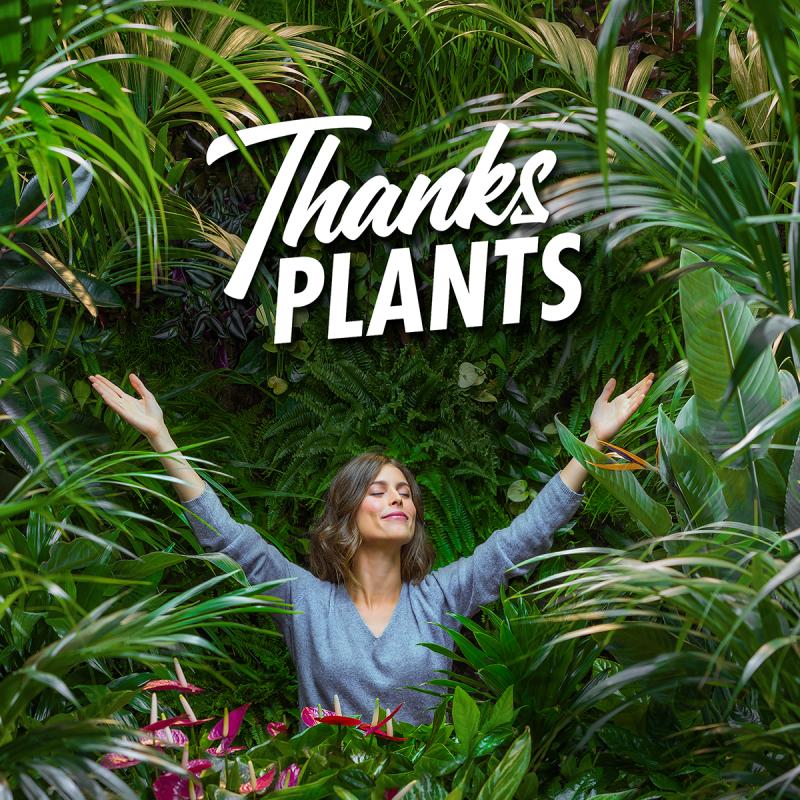 High rating, great appreciation and incentive to buy 
As with all the larger campaigns that the Flower Council has carried out, research agency Motivaction has researched the effectiveness of this campaign. To summarise the findings: the intended target group 'Aesthetic Explorer' gave the campaign a rating of 8.0, just like last year. Furthermore, 71% of that target group felt encouraged to go and buy plants. This figure is also unchanged. In addition, 82% of the target group reported that they found the campaign appealing, 76% felt that the campaign was personally relevant, and 89% thought the campaign was fun. 

The campaign in brief​
Not only did the campaign run in all 4 core countries (Germany, France, United Kingdom and the Netherlands) at the same time, but the same assets were used in all countries: the commercial and shortened versions of it on YouTube, Facebook and Instagram. There were also advertisements on Pinterest and a strong commitment to digital out of home advertising. Obviously the campaign was also highlighted with articles on our consumer websites, and a very highly rated 'Green Paper' was also published in the context of 'Thanks Plants'. Because of the coronavirus pandemic we were sadly unable to organise any 'live' PR events last autumn. Instead we carried out collaborations with various online and offline media titles. 
Want to know more about the campaign results?
Please contact Monique Kemperman, campaign manager at the Flower Council of Holland via m.kemperman@bloemenbureauholland.nl for more information.