PART 3   -     APRIL 2017

What is content marketing?
Content marketing is a strategic marketing approach focused on creating and distributing valuable, relevant, and consistent content to attract and retain a clearly-defined audience — and, ultimately, to drive profitable customer action.
In short, instead of pitching your products or services, you are delivering information that makes your buyer more intelligent. The essence of this content strategy is the belief that if we, as businesses, deliver consistent, ongoing valuable information to buyers, they ultimately reward us with their business and loyalty.
So instead of selling a Spring bouquet, rather talk about the season itself, and the flowers in season, interesting information about specific flowers, if you have a blog, or area on your website, or if you're posting information on your social media channels, Spring, for example is a lovely topic.  You can share trivia, care tips, or tell stories about your favourite Spring flower or the biggest Spring trends in the floral world.  This is even more important on social media; it is people's 'social' time, and they do not want a hard sell, but you can engage with them with your product in a different way.  Wedding season is also upon us, perhaps posting posts or having an area on your website that talks about this season's biggest wedding trends. The flowers, the colours, accessories like vases and ribbon.  This is your opportunity to show your readers and audiences that you are ahead of the trends. The information, inspiration and what you and your business has to offer -all of that is all content.
Content in floristry
Wedding florists, for example, can make their services more interesting by giving tips on creating the perfect wedding, even flowers aside!  Sell your knowledge of the industry and show your brides that you care and you know what their needs and challenges are. It could even be topics like which flowers to avoid if the mother of the bride suffers from hay fever!  Content is about what your readers or potential customers will be engaged with at the time that they will need your services, and being distinct is a must.
An example of what we at the Flower Council offer, is all the content we create that is ready to use and share with your own audiences. This could be offering care tips of seasonal flowers (Flower Agenda), inspirational DIY ideas around these products, interesting facts and trivia about flowers' origin or lovely stories you can tell and weave in alongside the product to sell yourself and the services you offer without the hard sale drive. A big trend at the moment is that people love learning new things, and we all have lovely topics and a beautiful product to educate the public. Another reason why so many people try their hand at flower arranging workshops nowadays.
Three goals you may wish to achieve through content could be:
 Providing customers with the information they need.
For example: A mattress and bedding company can simply sell mattresses and bedding. A competitor will tell them everything they need to know before making a purchase, like what tog would be most suitable for you or a certain time of the year in their duvet section, or advising on the support you may need from your mattress. They are educating you instead of just selling.
 
Making your company a trusted source of information.
The above also relates to gaining your trust. You will feel that they care about you personally, not only to make the right choice for your investment, but also to improve your overall sleep, and that they know the products they sell inside out and what is best for their customers.
 
Driving traffic.
You may have seen a sponsored post in your social media about 'Better Sleep' and something about the best temperature conditions for a good night's sleep. The article is about giving you the best tips for better sleep, and since this is of interest to you, you click and land on their site reading an article with their 10 best tips. In this useful article they explain why their 4.5 tog feather duvet is the best for Summers. You may decide to click and buy, and if not, you have also learnt something new and they have succeeded to educated you and perhaps gain your trust. They may promt you to join their mailing list for 15% off (a Call to Action), and thus, have not only succeeded to drive traffic to their site, they may have also gained an extra name on their database for newsletters, and a potential sale!
Of course the above can relate to any business, but we thought it as an easy way to give you an example. Take the same approach if you're a wedding florist: You can write an article on the best UK wedding venues for a bohemian-style wedding (which is currently trending amongst future brides). By sharing your knowledge (or favourite venues), you can gain the trust of your potential customers before you've even met them. Brides may click on your blog article seen in their social media feed, view your gallery, social media pages and then get in touch.  So content really is just a roundabout way to engage with future customers without the hard sell!  On-topic content that creates a domino effect, so think of ways you can use your knowledge to gain their trust as a brand.
1)   TASK 3
We have created a task for you to complete. These questions have been chosen to give you food for thought when considering your content strategy and ideas, and the tools you can use to communicate these.
DOWNLOAD: task_3_-_content_worksheet_april_2017.pdf
 
2)  RESEARCH YOUR CONTENT APPROACH
Useful content should be at the core of your marketing, and traditional marketing is becoming less and less effective by the minute.
Instead of pitching your products or services, you need to provide truly relevant and useful content to your prospects and customers to help them solve their issues.
Our websites are full of inspirational content that you can share to help you engage with your audiences, so use us as a free resource to communicate the beautiful products we are lucky enough to work with every day.
You can do so by visiting our websites on a regular basis, or follow our social media platforms, and furthermore, our image banks are full of gorgeous high quality images that you can use on your own platforms, free of charge, to help inspire your audiences.
Click here for the list of all our websites that you can visit with a short description for what they are best intended for and how you can use us as a resource to improve the quality of the content you put out.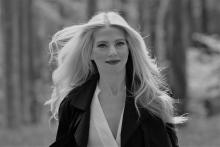 3)  TOP TIPS TO DESIGN YOUR CONTENT  -BY SALLY HILLMAN, UK CONTENT MANAGER, FLOWER COUNCIL 
We are pleased to share with you Sally Hillman's Top Tips for Content. Sally oversees our UK content calendars and the overall the output of all our content in the UK, making sure that the best local (UK-based) content is covered on our consumer sites. Everything from the best gardens to visit in the UK, to the best floral-filled restaurants to dine in. These are then written up on our sites and also amplified on our social media channels.  Sally is also involved in the image selection of our sites and social media platforms so that even our bite-sized content is engaging and inspiring. You can read her tips by clicking HERE.