This style trend is about a soft landing. For society, but primarily in your immediate surroundings. With so much chaos in the world outside,we want to make everything at home a bit friendlier, softer, and more beautiful. A place where you can be safe and comfortable, like being wrapped in a warm blanket.
Soft Landing in the interior 
In the interior, this trend leads to all things soft: soft colours, soft materials and soft, sometimes wavy forms of flowers and plants. Here and there folklore-related details point to a historic or ethnic origin.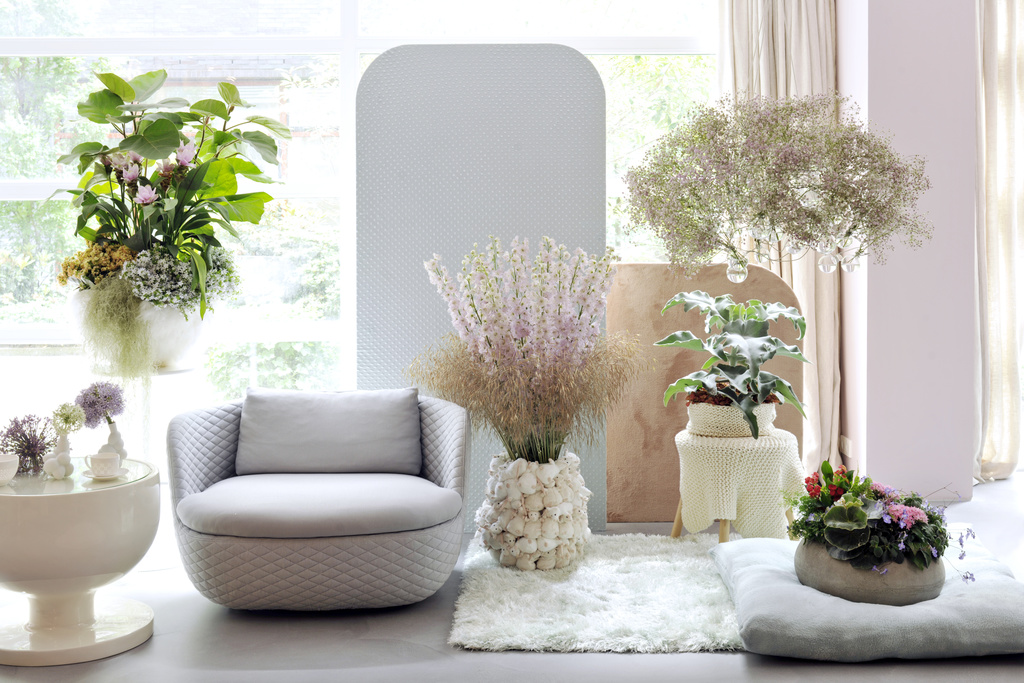 Soft Landing outdoors
In the garden this trend translates into an environment where you can happily walk around in your bare feet. Mosses, grasses and soft, velvety leaves create a sense of comfort and softness, just as in the interior. The colours are also soft without becoming too twee.  
Shapes
The shapes are soft, rounded and have delicate curves. Materials that are essentially hard also appear soft thanks to their finish.  
Colours


Pastel colours alternate with creamy shades, pale lilacs and nude colours. If you're looking for a colour accent, add cheerful orange.  
Materials
The materials used look welcoming, as if you can sink into them like a freshly made bed. You therefore see a lot of padded materials and long-haired (sheep)skins.  
Patterns
The patterns are also soft. Quilted, padded, or patterns with feathers. We also see subtle folklore influences.