The Trend Collection autumn/winter 2021
Presentation of new collection on 1 September
Funnyhowflowersdothat.co.uk and Thejoyofplants.co.uk will be presenting The Trend Collection autumn/winter 2021 on 1 September 2021. This new collection consists of sixteen flowers, houseplants and garden plants. These are not only harmonised with one another, but also fit perfectly with current trends in interiors, lifestyle and fashion. 
The trend: Balanced Biotope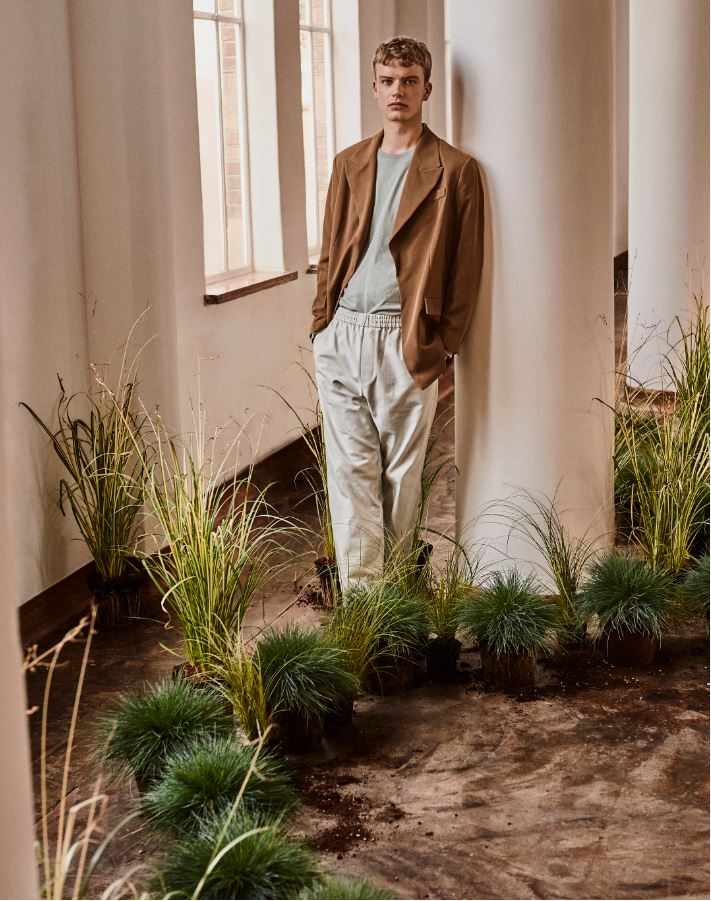 The Trend Collection autumn/winter 2021 is based on the Balanced Biotope trend. At the heart of this lies the fact that consumers are looking for a better, greener world. We see this reflected in a varied colour palette from natural shades through to grey, chartreuse, blue and terracotta. The materials used in the collection are rugged and raw, and the patterns consist of natural structures. Flowers and plants play an important role, with extravagant indoor planting and the use of dried flowers. With this collection consumers feel at one with Nature.
Sixteen flowers and plants 
The autumn/winter 2021 collection consists of:
Flowers: rose, Limonium, Gloriosa, Amaryllis, Sea Holy and Tuberose.
Houseplants: begonia, Cambria, grass-like plants, primrose, Peace Lily and Alocasia.
Garden plants: ornamental grasses, winter pansies, Holi and Dwarf false Cypress.
Background to The Trend Collection
Because consumers' needs constantly change and the trends are continuously in flux, the Flower Council of Holland creates two Trend Collections every year which fit with current trends: one collection for spring/summer and one for autumn/winter. This ensures that flowers and plants are top of mind with consumers and the media all year round. In addition to a selection from a carefully compiled top 20 products, the campaign also highlights products that do not enjoy the spotlight as frequently. These are particularly interesting for the  Balanced Biotope style trend.
How we are promoting the campaign
The Trend Collection is being rolled out in our four core countries. The Trend Collection will ensure special attention for the plants and flowers listed above in all those countries. Every collection is supported with an online Lookbook packed with inspirational images that reflect the feel of the collection. There is also PR, media, collaboration with influencers and Point of Sale material for retailers. Additional inspirational and informative content and images can be found on Funnyhowflowersdothat.co.uk, Thejoyofplants.co.uk and the associated social media channels.
Downloads: images, posters and banners
You can download the images, posters and banners for The Trend Collection autumn/winter 2021 that are shown below free of charge and use them for your own promotions around the collection. Please include the credits #trendcollection, #funnyhowflowersdothat, #thejoyofplants.
The high-resolution images can be downloaded from our image bank.
Materials in 10 languages on the Marketing Portal
The posters and banners for The Trend Collection can be downloaded in 10 different languages by anyone who has an account for the Marketing Portal. Our stakeholders can access the Marketing Portal on request. You can register via the portal's login page.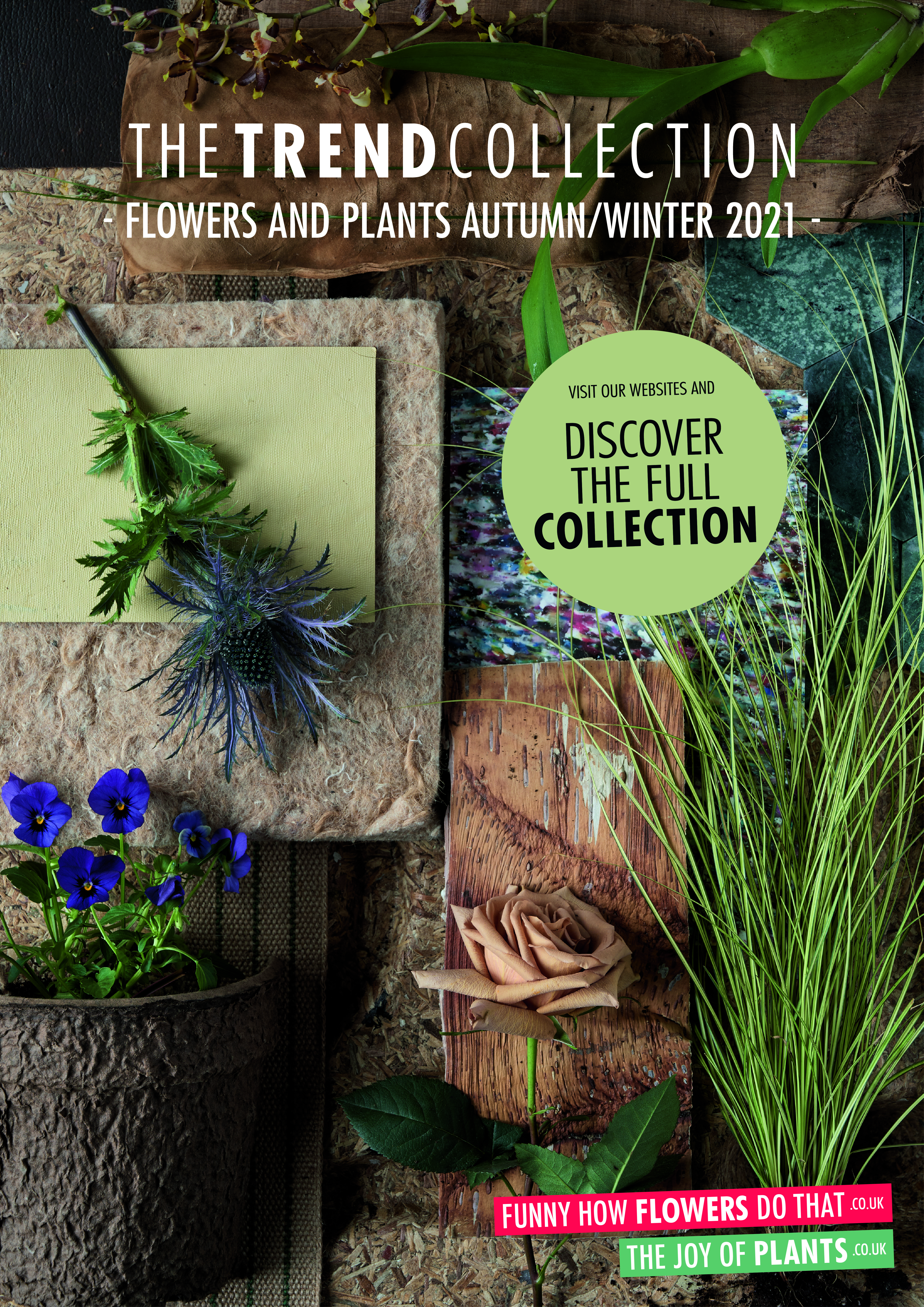 - A2 Poster Trend Collection autumn/ winter 2021
- Banner Trend Collection autumn/ winter 2021
- Video screen Trend Collection autumn/ winter 2021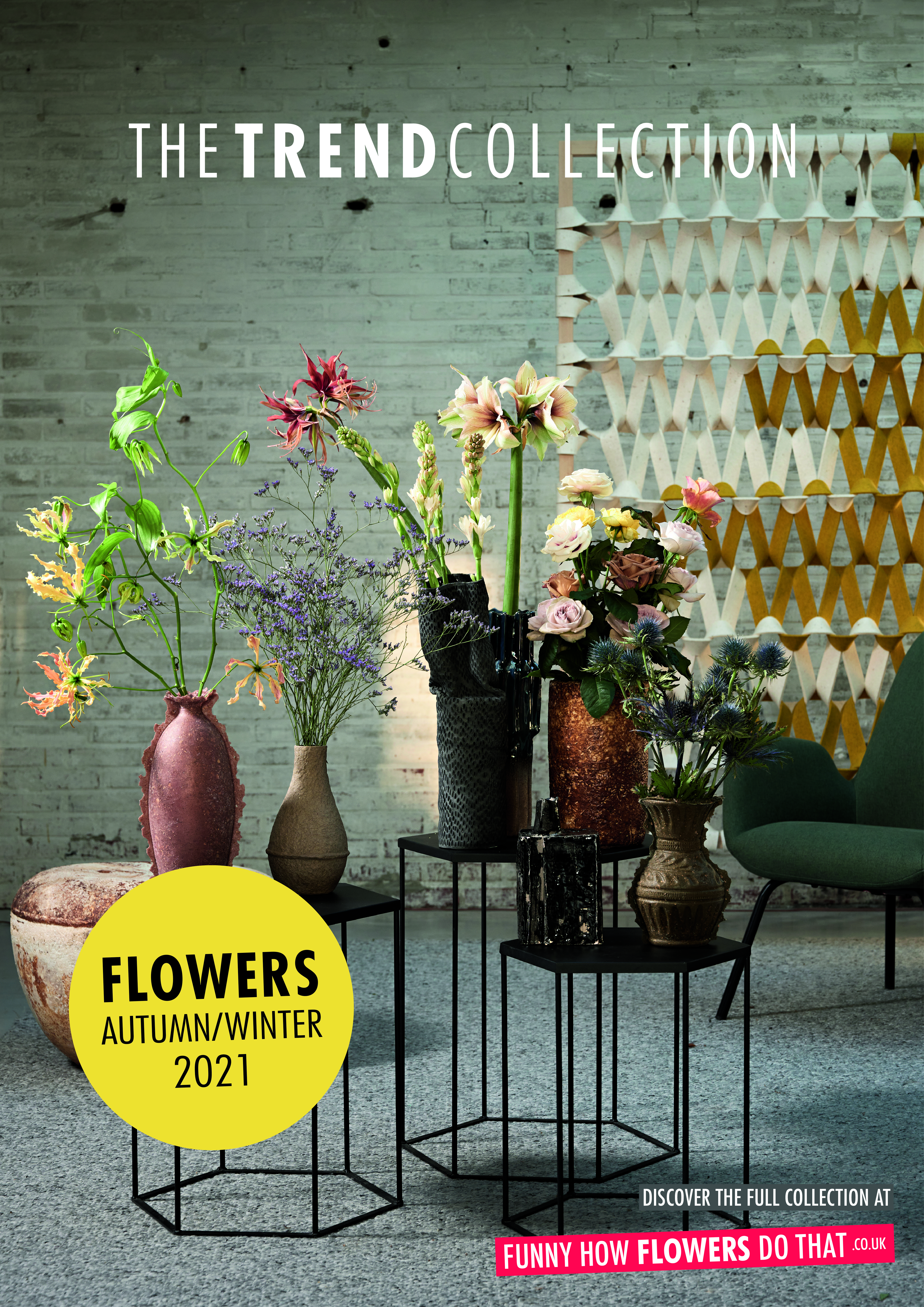 - A2 Poster Trend Collection flowers autumn/ winter 2021
- Banner Trend Collection flowers autumn/ winter 2021
- Video screen Trend Collection flowers autumn/ winter 2021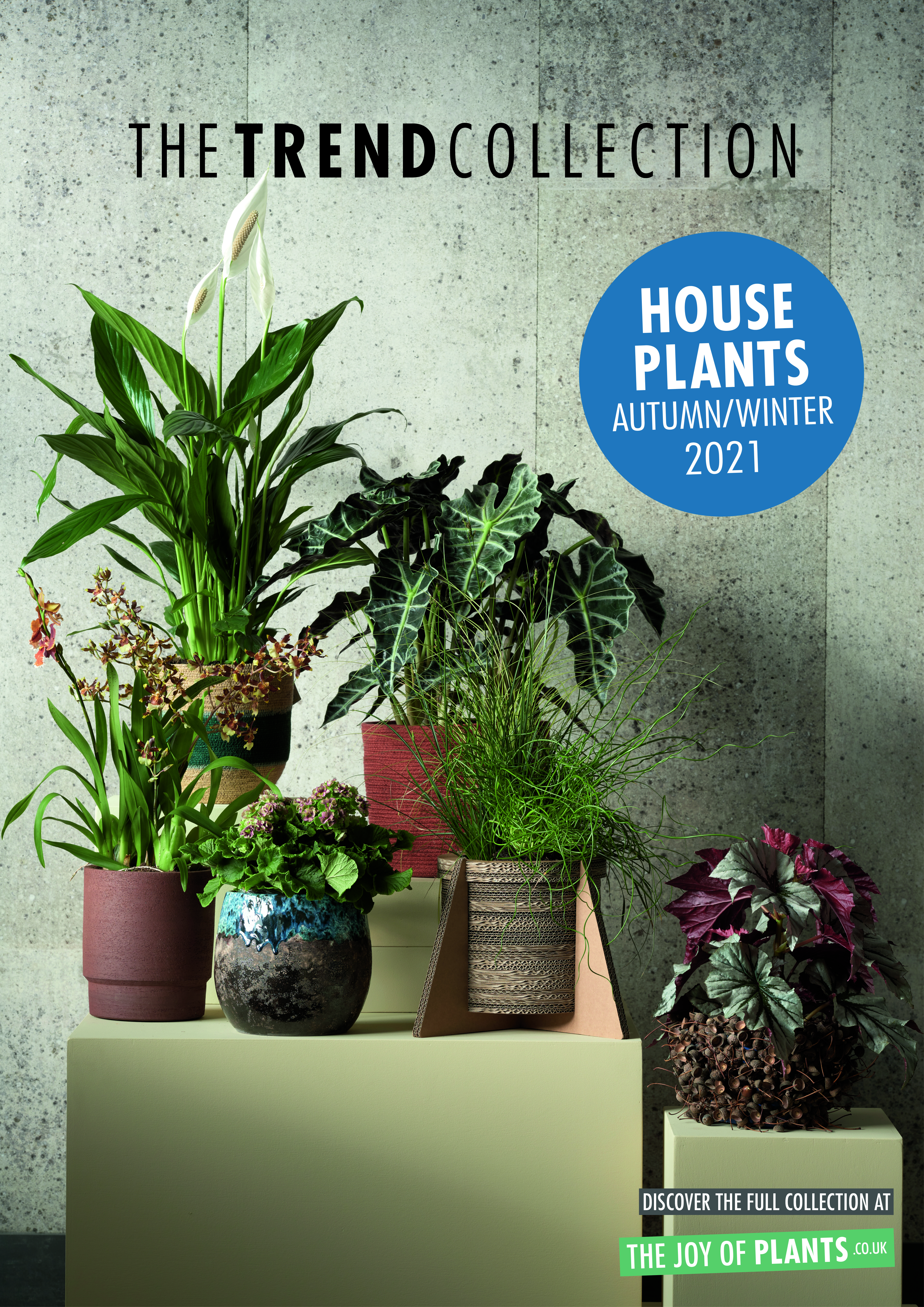 - A2 Poster Trend Collection houseplants autumn/ winter 2021
- Banner Trend Collection houseplants autumn/ winter 2021
- Video Screen Trend Collection houseplants autumn/ winter 2021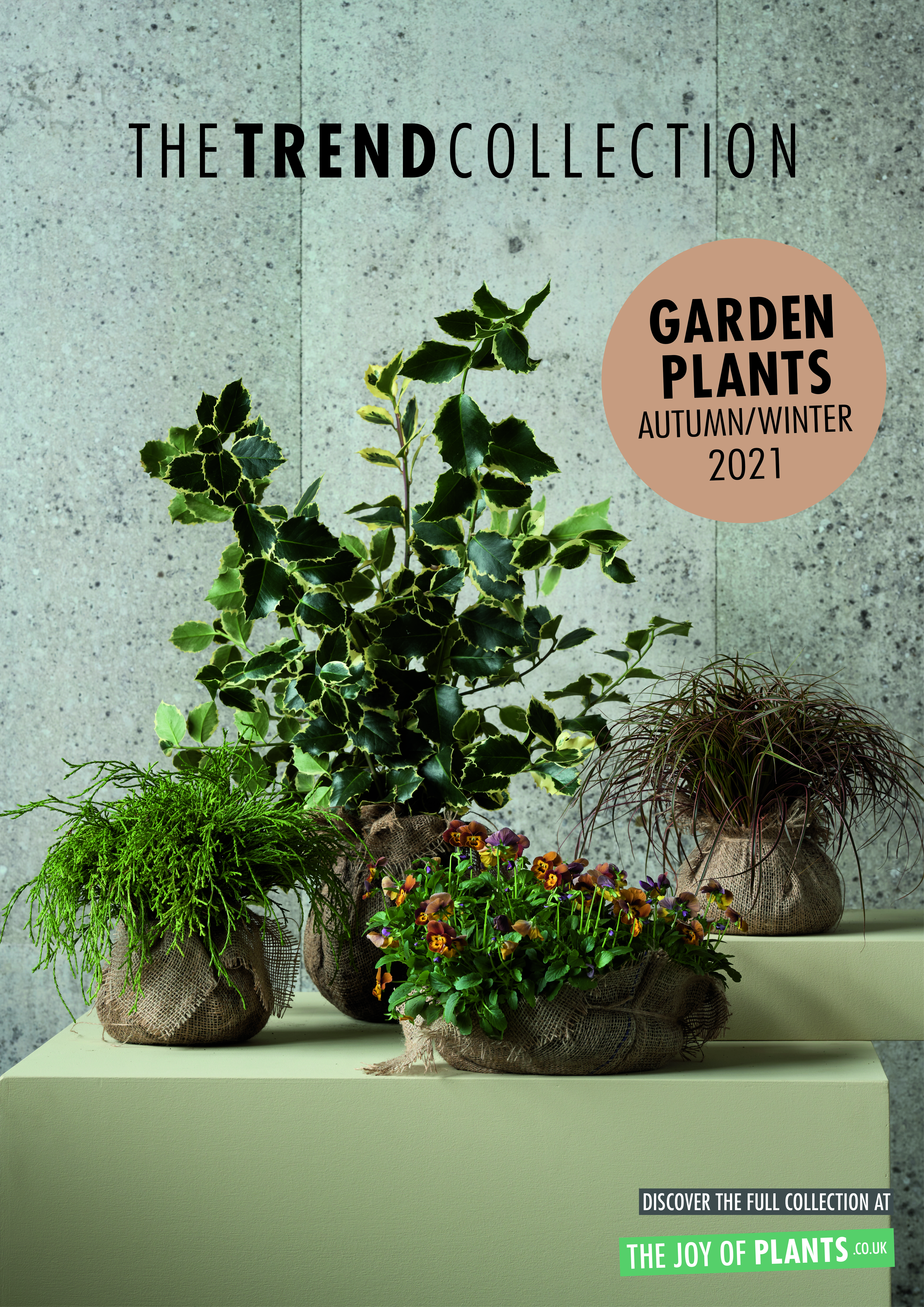 - A2 Poster Trend Collection outdoor plants autumn/ winter 2021
- Banner Trend Collection outdoor plants autumn/ winter 2021
- Video screen Trend Collection outdoor plants autumn/ winter 2021
*The hashtags of this campaign in our four key countries are: #trendcollectie, #trendkollektion, #thetrendcollection, #lacollectiontendance
             
July 2021