Balanced Biotope style trend
We want to help make a better world. How do we strike a new balance? Nature refuses to be ignored any longer, greenery counts and sustainability is cool. Businesses - and so, also the horticulture sector - can differentiate themselves by making a positive contribution to the climate. This message is at the heart of the Balanced Biotope style trend.
Balanced Biotope in the interior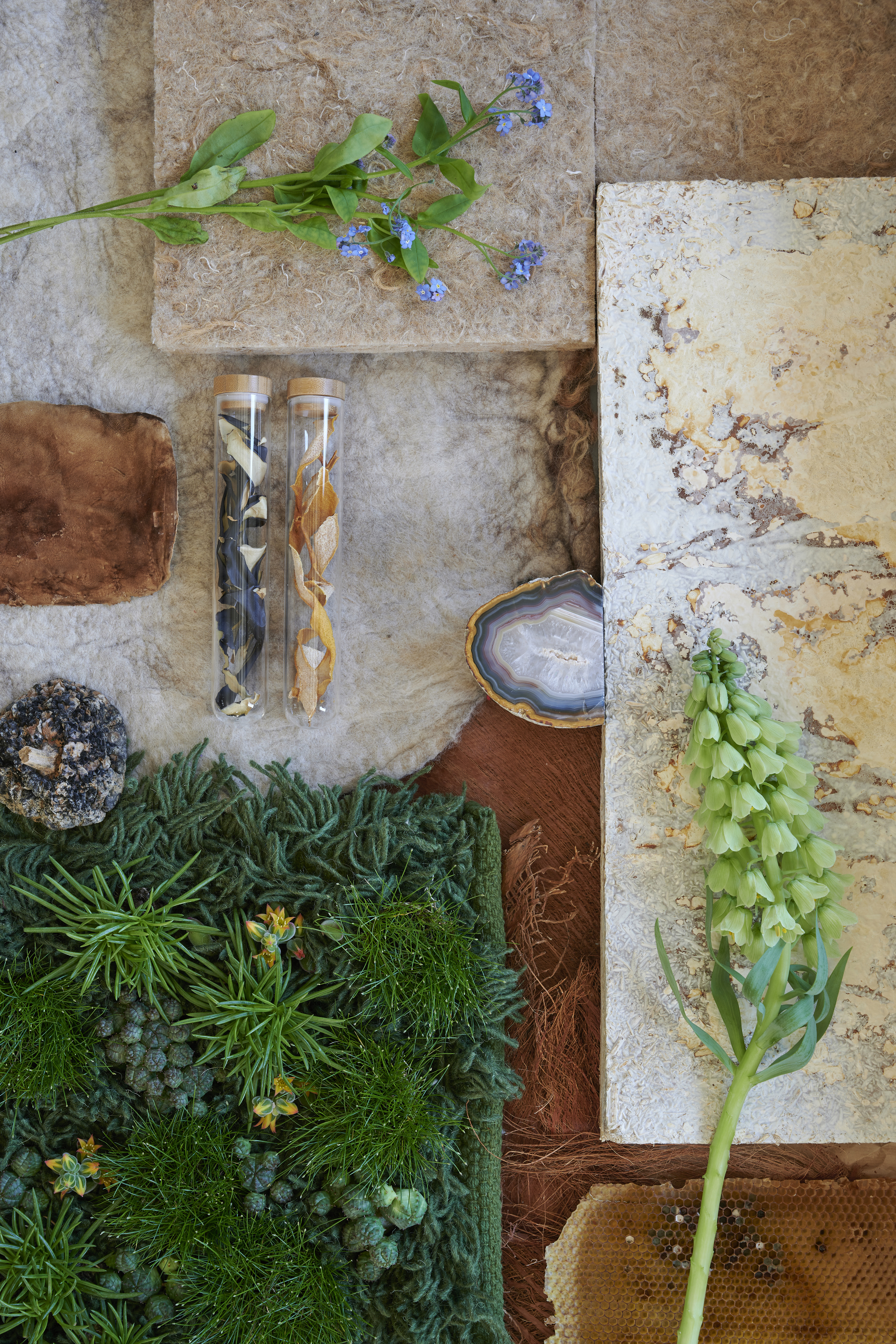 Green emancipation translates into sustainable innovations, bio-based materials and reusing objects. This extensive style trend includes both organic shapes and rugged industrial products. They are combined with a varied colour palette, from natural shades through to grey, chartreuse, blue and terracotta. These bolder colour combinations complete the diversity. Flowers and plants are just as important as the rest of the interior. We see extravagant statements involving indoor planting instead of just a plant or bouquet here and there. Flowers, dried flowers and plants are also combined effortlessly in indoor borders. Plants have distinctive leaf shapes, such as Monstera and the snake plant (sansevieria).
Balanced Biotope outdoors
Biodiversity is the touchstone in this trend. We see that reflected in the natural, almost wild garden. Plants and grasses are grouped, borders are quirkily shaped. Bearing the colour palette in mind, you might think about appropriate plants like Agapanthus, Forsythia and mosses. What's particularly important is that the flora and fauna support one another. The Balance Biotope outdoor space also features environmentally-friendly, weathered, rugged materials that can take a knock. The structural elements of outdoor furniture or plant containers can be visible, just as in nature.

Balanced Biotope product ingredients
As you would expect, patterns within this trend consist of natural structures. They are often imitations of natural, raw materials like stone, wood and textile. Mould-like spotted patterns also feature. Products are made of biodegradable, renewable raw materials like starch, sugar, cellulose, lactic acid and fungal threads. 
Colours: 


Want to find out more?
Read more about the other three 2021 Horticulture Sector Trends: Human Touch, Recentered Stage and Crazy Illusions.