The growth of technology and the climate crisis are a cause for concern. We need friendliness, familiarity and recognisability. Humanity is more important than ever now, including for products and brands. These trends are the basis for the 'Human Touch' style trend.
Human Touch in the interior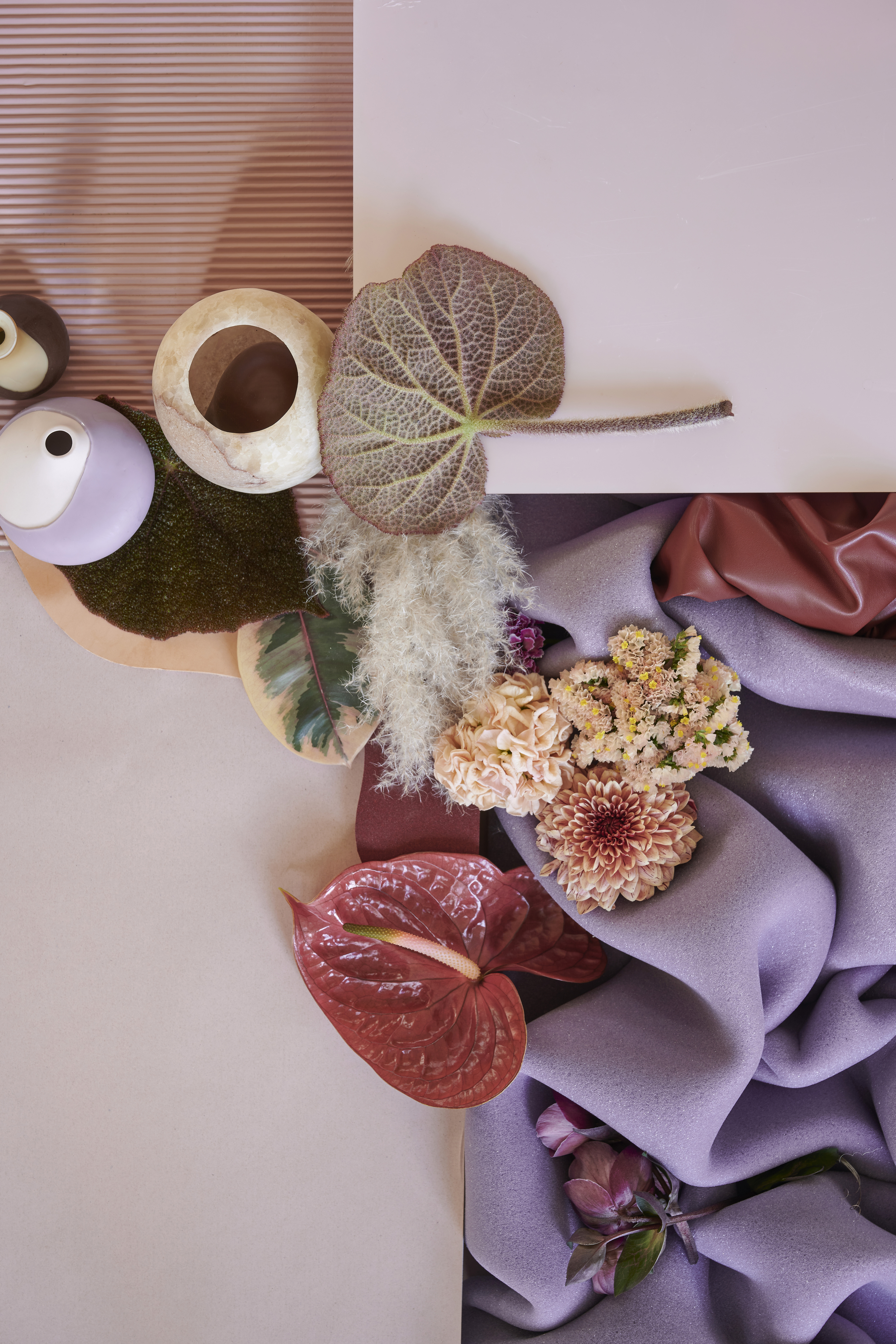 Warm colours, round, imperfect and organic shapes and soft textures create a cosy feel. They provide a comforting sense of coming home and conviviality. Local products also create a very familiar setting. Light and dark skin tones such as nude, terracotta and brown combine surprisingly with yellow and lilac. We see striking bouquets in which fresh cut flowers are mixed with dried flowers. Foliage plant leaves like begonia, Ficus and Fittonia also play a role in the bouquets. They have an organic shape, and incorporate shades of pink, orange and brown. Floating bouquets made from orchids, anthuriums and pampas grass in monotone colour ranges also play a major role in this trend.
Human Touch outdoors
In the garden and on the patio the warm colours appear in richly flowering plants with exotic shapes. Garden plants have a lot of red, brown and pink in the foliage, with Helleborus, Japanese maple and Celosia being good examples. Also think of soft shapes for the rest of the outdoor space, like rolling borders and wavy hedges that embrace the garden. We bid farewell to the dark grey lounge set and welcome garden furniture with rounded shapes in earthy tones.

Human Touch product ingredients
Human-like curves and wrinkles are at the heart of Human Touch. Matt textures, organic shapes and ripple structures appear a lot. The colours used also feel human. There are hardly any patterns. If they are used, they are organic prints like honeycomb motifs and cell structures. 
Colours

Want to find out more?
Read more about the other three 2021 Horticulture Sector Trends: Balanced Biotope, Recentered Stage and Crazy Illusions.