New French orchid shopper activation at E. Leclerc
The Flower Council has developed a new orchid shopper activation in France in collaboration with wholesaler Green Partners, supermarket chain E. Leclerc, and growers' association Orchidee Nederland. The campaign ran in the French supermarket the first two weeks of December. Just as in 2019, the offer was 'Buy an orchid and receive a free orchid conditioner' and was available in over 650 stores. 
Orchid market in the supermarket​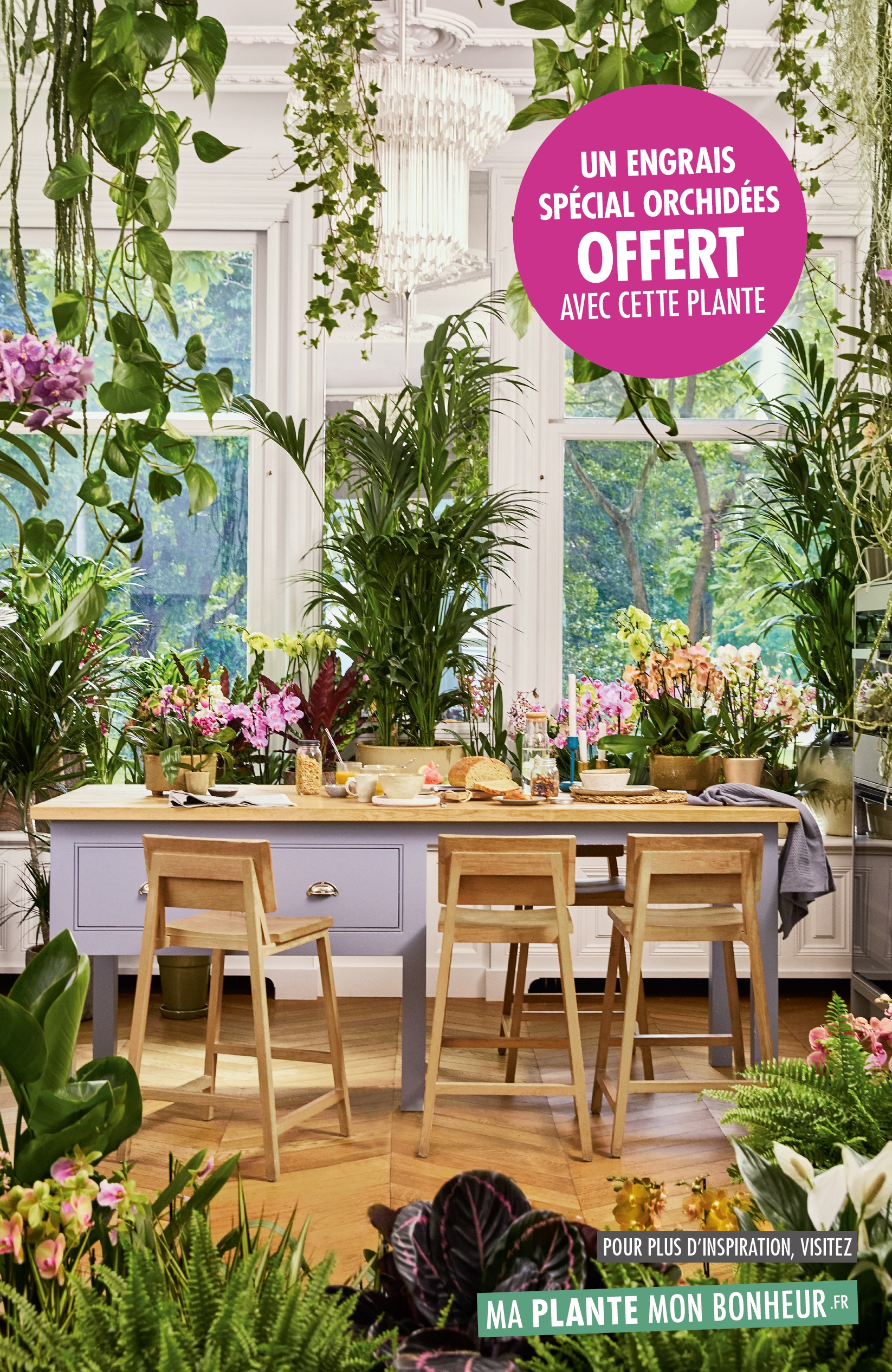 From 30 November to 13 December E. Leclerc organised a foire l'orchidée - an orchid fair- in its stores. The market offered customers a wide selection of orchids. When purchasing a Phalaenopsis, Dendrobium or scented variety, the customer received a free orchid conditioner - an ampoule containing a special formulation that encourages, strengthens, extends the flowering period, and ensures that the root system is in good condition. 

Powerful promotion
A plug-and-play sales display and plant sleeve which communicated the incentive, drew attention to the activation. The campaign has also been included in an E. Leclerc leaflet of which 16 million copies were distributed which meant customers could not miss the promotion. An advertisement on the social media channels of Maplantenmonbonheur.fr also showed E. Leclerc's range of orchids. This successful promotion was the result of the constructive collaboration between Green Partners, E. Leclerc, Orchidee Nederland and the Flower Council of Holland.
Link with Thanks Plants 
The French shopper activation was the final promotion in 2020 linked to the 'Thanks Plants' awareness campaign. This campaign can be applied widely for in-store promotions, including internationally. A few examples of shopper activations this autumn:
In Germany: orchid shopper activations at florist chain Blume 2000 and supermarket Kaufland
In the Netherlands: green houseplant shopper activation at Jumbo and with the full orchid range at Intratuin
In Sweden: shopper activation with the full orchid range at Blomsterlandet garden centres
More information
If you would like to find out more about this shopper activation please contact Chanel de Kock, country manager UK, at c.de.kock@flowercouncil.co.uk.